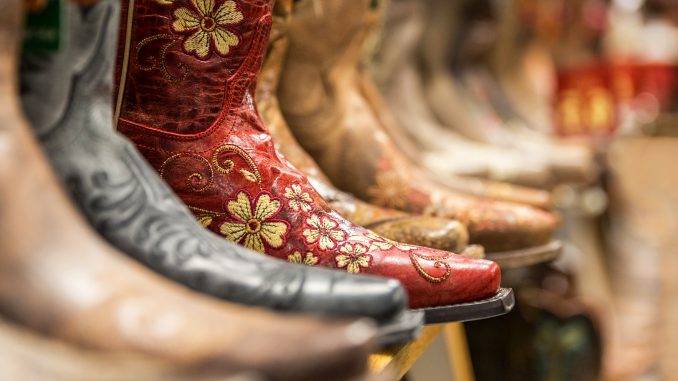 Women have a long-running love affair with boots. A survey of 3,000 women revealed that on average, a typical woman owns three pairs of boots. That can be a big investment for many, especially if they find it difficult to find the perfect pair of women's boots made in the USA.
Keep Your Boots Looking Fabulous
You want that pair of soft leather boots that wrap your feet in luxury and make your legs look fabulous last forever. The good news is that you don't have to spend a fortune to maintain your boots. The most basic tools you need for boot care could already be found in your home.
Simple Steps For Great Boots
1. Use a medium bristle brush; a utility brush, dish brush or even an old hairbrush.
It needs to be stiff enough to brush the dirt and mud from the boots. Make sure to clean the seams and soles of your boots before putting them away. Removing the grime and chemicals will prevent the deterioration of your boots. It will go a long way towards extending the durability of your footwear.
2. It's best to wear three pairs of boots in rotation, so they will not wear down so much.
If you have a pair you wear every day, make sure you store them in a dry, warm area. Too much heat could cause cracking and stiffness in the leather.
3. A great way to dry your boots is to stuff a crumpled newspaper into the shoe's toe box to absorb moisture or invest in a boot dryer.
Stuffing newspaper is also great for storing boots in the off-season.
Use newspapers or magazines rolled tightly and taped into a cylinder, or pool noodles cut to the length of your boot. Insert one into each boot to ensure it keeps its shape (especially for calf-length boots).
Find a professional boot repair shop and get them repaired promptly. You can make your boots more durable when you have them re-soled or re-stitched by a professional.
Ensure Your Boots Age Gracefully
These boot care basics are the same for any material or style of boot, but you might also consider investing in products for maintaining the leather, suede, or other types of material for boots. You could also have them water-proofed, oiled, or applied with special cleaners so your boots will age well. The expert at your favorite shoe store can give you advice on your specific footwear.