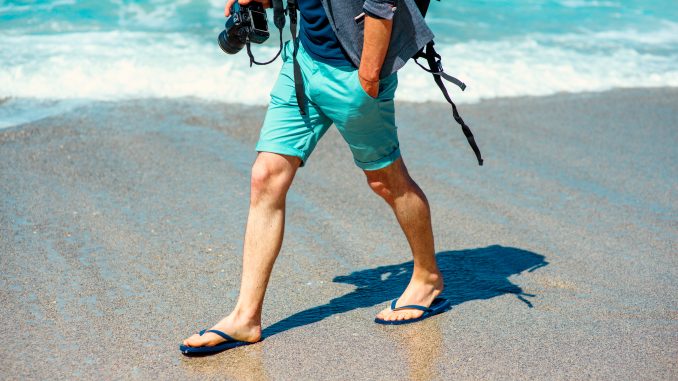 A leg ulcer is just like any other wound, only bigger. However, because it is on your leg, it requires more attention. Because of gravity, blood will tend to be more present in the lower extremities. It is also more painful, especially if the wound involved the nerve endings, like the toes.
The length of time a leg ulcer heal will also depend on its cause for developing. The good news is there are many types of leg ulcer treatment. Here are some of them.
Aseptic wound cleaning
Cleaning a leg ulcer does not need a precise technique. It requires an aseptic one. An aseptic technique means utilizing actions and behavior that will prevent contamination of the wound. Wound cleaning that utilizes aseptic technique means using gloves in handling the materials used in cleaning the ulcer.
You should handle cotton wound dressing, bandages, and antiseptic solutions while wearing rubber gloves. There should be a separate receptacle for disposing the dirty dressing and disposing of it correctly. Your doctor or nurse can show you how to clean your leg ulcer.
Medications
Your doctor will prescribe medications that control infection. Depending on the underlying cause of your leg ulcer, they will prescribe medications to treat it in conjunction with antibacterial agents. This is to control the cause of the leg ulcer and at the same time, prevent infection that can worsen your wound.
It is important that you comply with medical treatment. You should not stop taking medications just because you think that your leg ulcer had already healed. Completing the leg ulcer treatment regimen is important.
Compression stockings
A compression stocking is usually a recommendation to individuals with venous insufficiency. This is to help manage the symptoms and improve the blood flow to your legs. It will also help you sleep better at night and prevent the development of new leg ulcers.
It is challenging to work with a leg ulcer, especially if your job requires you to sit or stand for prolonged periods of time. Your primary care physician will recommend medical equipment to help prevent the development of leg ulcers. It is imperative that you comply to prevent exacerbations.