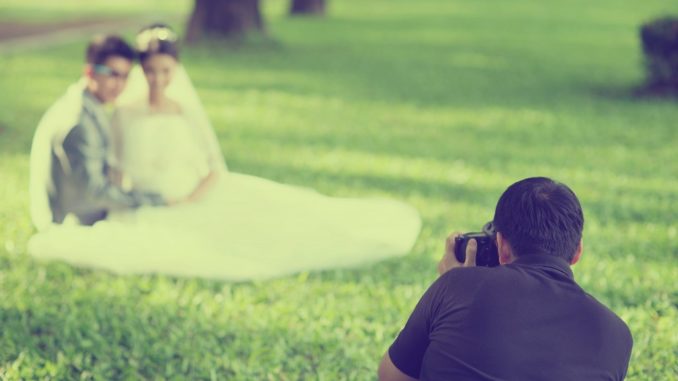 Weddings can be expensive, and many couples try to maintain a balance that makes it an affordable but memorable event. There are certain ways to cut down on expenses, and Vogue even recommended cost-cutting couples not to hire a professional photographer. These wedding experts recommend that you distribute disposable cameras to your guests and let them take the pictures for you.
While most wedding advice can be helpful, this one is entirely off. Your wedding photographer and videographer may seem replaceable, but there are compelling reasons why you should consider professional wedding photography if you plan to get married in a big city like Detroit or Los Angeles.
1. A wedding photographer can organize your friends and family.
A wedding can be a very, very busy event. Family, relatives, and friends attend to various things all at the same time, gathering them in one place to take the pictures would be a difficult task to make. However, wedding photographers and videographers tend to command respect from their audience if they tell them that it's picture time. Your guests, family and friends would willingly oblige to their request with ease.
2. A wedding photographer knows when to take the right photos.
Photographers who have the experience of shooting hundreds of weddings know the principal objects, points, and moments. So they know when the most significant moments take place; they also know the best kind of angle and lighting for their subjects. Some venues require that only professional photographers would roam the place to take photos.
3. A wedding photographer has the right equipment n tools for your event.
A professional photographer knows which cameras, lighting equipment and other gadgets to bring for any event, whether it's for the daytime or nighttime.  They will recognize the best places and moments, and work with both indoor and outdoor environments with ease. If it suddenly rains on your wedding venue, they can adapt and find the best way to make the photos memorable and unique.
4. A wedding photographer has a style that will match your wedding theme.
Couples choose a photographer because they have a unique mood and style that suits their wedding theme. They can shoot posed and candid shots, and whatever time of the day the event takes place, they know how to maintain the style and mood that the couple wants for their wedding pictures.
5. A professional wedding photographer takes away the couple and guests' burden.
Professional wedding photographers get the job done that no member of the entourage or guest could do. On your wedding day, you will have the confidence that there is a team taking the kind of photos you want to have on your big day.
Let Your Guests Enjoy Your Big Day Too
Letting your guests take the photos for you is unfair – they attend your wedding to witness and celebrate the moment with you. Giving them the weighty responsibility of taking the kind of pictures you want might be too much. It is only fair to hire a professional wedding photographer you could trust.