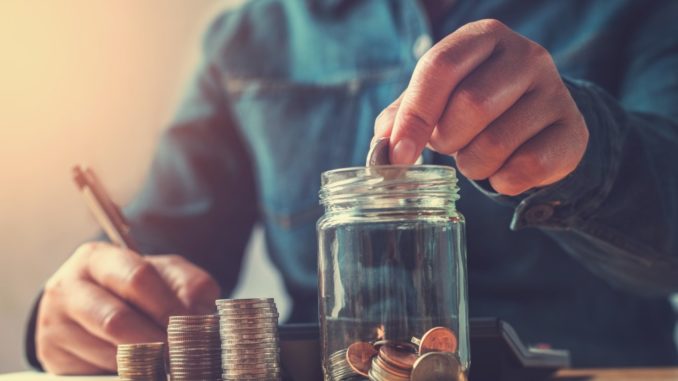 There comes a time in your college life when you realise you could do with a bit more cash: you want to save up for a new gadget, pay off loans or set up money for long-term investments. Regardless of where you're studying, being a college student isn't cheap. Along with rising student costs and tuition fees, going to college comes with a number of ways to drain your bank account.
Rising expenses doesn't mean that you're resigned to becoming the proverbial broke college student. Here are five ways to earn money in between your studies:
Start a Business
One way to earn is to offer your skills or to create products you can sell. There are a number of websites that accept freelance work which you can do from the comfort of your own home and at your preferred schedule. Some freelance jobs available online include virtual assistance, data entry, blog writing and graphic design. Not only will you make money, but you'll also improve your portfolio and curriculum vitae.
Starting a business based on your skills also helps you earn money and experience. If you love baking or arts and crafts, put up an online shop and sell your products. If you're an expert in a subject or fluent in a certain language, offer tutoring services. Other services you can also offer include babysitting, house-sitting or dog-walking.
Sell Your Belongings
The items in your room could bring you a fortune. Look around your room for belongings that you've outgrown and could possibly sell on eBay or in a garage sale. The items can be as simple as clothes that no longer fit you or accessories you've never used. You might also find a collection of objects – like CDs or old computer games – that you could sell for a higher price if they're rare and sought after. By selling them, you clear out your room and earn money on the side.
Rent Out Your Flat
If you live off-campus, renting out your flat is a great way to earn money. With so many universities in Central London, there are plenty of opportunities to find people looking for affordable student accommodations. Renting out your flat during the holidays also allows you to earn cash from tourists visiting the city while you're back at home.
Work on Campus
You don't have to venture outside the universities to look for work. Most universities employ students to take on various roles around the campus. The jobs range from being an office assistant to a resident advisor or research assistant. Some jobs offer meal stipends and tuition discounts, which could save you money that you can put into investing or paying off student loans.
Various campus researchers, especially those under the psychology department, also look for students who can take part in their experiments. Depending on the research, you will have to fill out a simple questionnaire or execute a certain task.
Take Surveys
If you want to earn cash with little effort, you have several opportunities as well. Some websites pay you for answering surveys. Before signing up, make sure to read up on those sites to know whether they pay out on time. There are also companies that are willing to pay students to understand their consumers better. You can register to participate in as many surveys as you can, most of which are conducted online or through the phone.
Whether you need the cash or want to add extra money to your savings, you'll find plenty of ways to earn money while you're studying. Some of them don't require you to put in long hours as a part-time employee, as they allow you to be in charge of your own schedule and give your bank account the boost it needs.