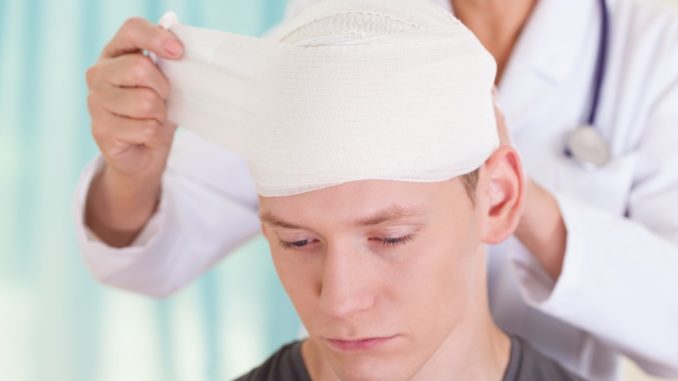 Brain injury comes in many forms. It can either be a closed brain injury like a concussion or an extreme case like an open wound or crushing brain injury. Learning that someone you love is suffering a traumatic brain injury can be devastating. What can you do to help?
If one is unfortunate enough to sustain such injuries, it can take a toll not only on the patient but their loved ones as well. If you have recently found out that a loved one is suffering a brain injury, you may not know how to react at first. To help you cope and aid in your loved one's faster recovery, here are some of the steps that you can take:
Learn about the cause of their injury

The first thing you can do is to investigate what caused your loved one's injury in the first place. If someone's negligence is the culprit, then you can ask for compensation to cover for your loved one's financial losses and suffering. Hiring a brain injury lawyer in Los Angeles can help you make the claim, gather pieces of evidence, and fight for your loved one's right to compensation. This way, your loved one won't have to worry about their medical expenses and get properly compensated for all the pain and emotional distress caused by the incident.
Be patient and show empathy
Many get confused about the difference between sympathy and empathy. What your loved one needs are your patience and empathy, not sympathy. When you show sympathy, you're making your loved one feel isolated. What they need is your understanding, not your pity. This way, they'll be more open to sharing their feelings of anger and frustration. This gives you more chances to learn about their needs and cater to those needs.
Offer help first before helping
Many of us would automatically go into protective mode after knowing a loved one is suffering a major injury. But some patients will feel useless if you just "impose" to help. A better approach is to offer your help. For instance, it is not yet safe for them to drive to their appointment. Offer to drive for them and sit with them on their appointment instead of simply telling them you'll be driving them to their doctor's clinic.
Learn about the things you should never tell a brain injury patient
Some of us are blunt enough to say things without meaning them. Telling your loved one that they look "fine" or that they are "grumpy" won't do anything to help them. Learn about the things you should avoid telling a brain injury patient and be mindful of your words. The worst thing you can do is to tell them something that will make them feel guilty. Don't tell them that their feelings are invalid and that they look like they are just "faking" the symptoms.
>There are times when brain injury patients will have changes in their behavior, and that's okay. They will need time to recover, and as their loved one, you can offer your love and support. By keeping this list in mind, you'll have a better idea of the things you can to help them cope and deal with this challenging phase of their life.