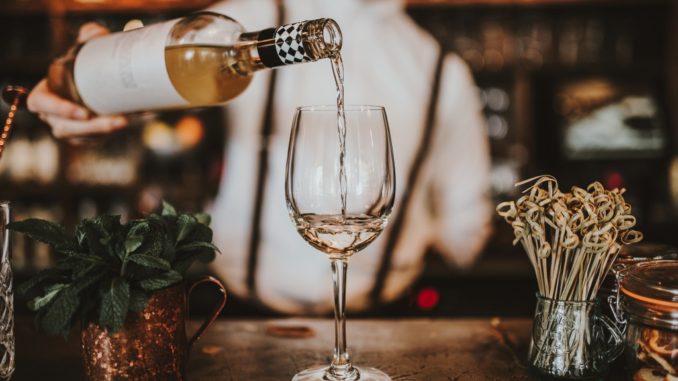 Wines and spirits make the perfect gifts and giveaways every time there's a special occasion to celebrate. While it is always enough to impress with a good bottle courtesy of a top quality wine delivery service, you can always take it a notch higher by adding a few elements to go in the gift box. Here are some bright ideas:
Personalized Wine Glasses
A good quality wine deserves a chic glass to pour into. Make it personalized so it becomes even more exciting. You may either etch your initials, favorite quote, or anything that would remind them of you or make your wine-lover friend or relative feel a lot more special and put their names in it.
Unique Wine Holders
Most standard wine holders are a dime a dozen, but you can go for something more uniquely crafted to impress even the pickiest critics. An impressive array of wine holders is widely available in the market so go ahead, feed your fancy and go wild with the items that you can find.
Statement Wine Coasters
Want to make a statement with your gift? Add some personalized coasters that signify bold statements in your gift box. Whether they are made in wood or cork, the fact that you can customize these to meet your requirements is already a plus because that means you can have them made for every need.
Quirky Bottle Stoppers
If you are giving away a good number of wines to friends as wedding favors or as a holiday gift, it might not be so practical to spend on expensive things. That said, you can always go for a quirky bottle stopper, which you can choose from a variety of designs according to your personal preference. It's cheap but never looks like it.
Perky Bottle Openers
Now, here's another item that could certainly wow anybody who receives a wine gift box. Bottle openers and corkscrews are available in a wide range of styles. Choose whichever feeds your imagination, as it is appropriate to the occasion you are giving away the wine gift.
Wine Saver
It's not every day that you get to finish a bottle the moment that you open it, no matter how much you love wines. For those days when you simply want to sip a glass and put back the bottle in the rack for another wine moment, this wine saver is the ultimate accessory. It's every wine lovers' must-have with its ability to seal the bottle airtight so it stays fresh for up to a week.
Wine Socks or Shirts
Every wine connoisseur will appreciate anything wine related. And they would surely love to be warming up in a pair of wine socks or a lovely shirt as they warm up to a glass of their favorite liquid. Grab a personalized wearable and stuff it into your wine gift box. It may not seem like a big gesture, but it will really speak a lot about your thoughtfulness.
Every wine gift box is received with so much excitement. What more if you add useful elements into the box, making it even more impressive.