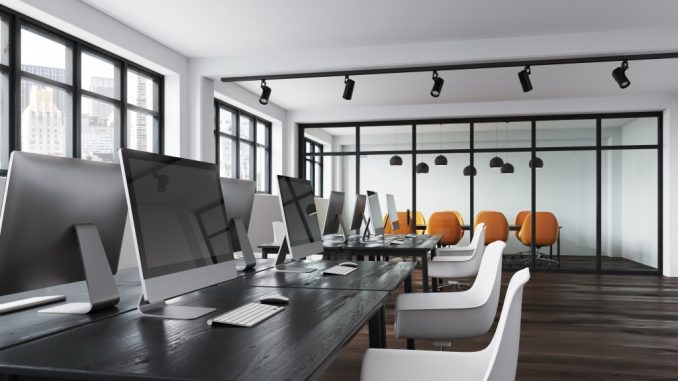 Commercial office space is precious, and most new businesses would like to focus more on their employees and business than invest in a bigger office space. However, working in a cramped space can be uncomfortable and result in less productivity among employees.
This is why maximising office space is essential, as well as knowing how to design the floor efficiently without making it look cramped. Here are a few things you can do to get more out of your small office space.
1. Get a mezzanine floor.
If a second floor is out of the question, one of the best solutions is getting an office with a mezzanine floor or having one installed. This makes for huge savings on the part of the business owner and comfort for employees who would want to stay at the current location.
2. Hire a designer.
Depending on your budget, you can hire a professional designer who can give you good advice on how you can make the most out of your small office space.
A designer knows where to place what to make the space work-friendly. You can hire a fresh graduate who is trying to establish a portfolio to help with the layout plan.
3. Pick the right furniture.
A small space is not an excuse to use low-quality furniture. Make sure to invest in high-quality ergonomic furniture that will allow your employees to do their job on a regular basis.
Work-related accidents are often caused by poor furniture and equipment, as is just not worth it. There is a lot of good office furniture and equipment designed for small spaces at online shops and retail stores.
When planned and executed correctly, you might find that the space you have is just what you need. Careful consideration of your current assets can help determine the best ways on how you can maximise your existing office space.