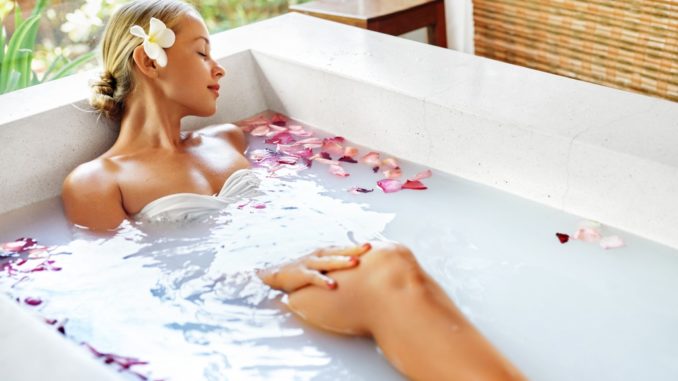 Wearing makeup is a part of many women's everyday routine. Some could not go out without putting on some color to their eyes or lips. Full makeup, however, can be heavy and stressful to the skin. If not managed properly, it can cause early signs of aging, fine lines and skin damage. The good thing is beauty care companies have products like herbal face toners that can help counter the harsh effects of wearing chemical-laden products throughout the day.
By following even just a simple beauty regimen every day, you can achieve healthy, smooth, youthful and blemish-free skin. Your skin care routine does not have to be as complex as the ones you see on beauty channels. A three-step regimen involving herbal and organic products will already help you achieve your skin goals.
Start With Chemical-Free Cleansers
Cleansing your face in the morning and before you sleep at night should always be the first and last step in your skincare routine. Avoid using traditional bath soaps to wash your face. There are plenty of moisturizing cleansers made from organic or herbal ingredients that come in liquid, gel and foam types.
You can also invest in a cleansing brush, which you can use with your choice of facial cleanser to remove dull skin and reveal radiant skin.
Use Herbal Toners
Herbal toners are usually derived from plant sources and will not leave any harmful residue on your skin. The great thing about using this kind of toner is that you will not have to worry about allergies or rashes developing because of chemicals and other harmful ingredients.
Using a toner should be a crucial step in your skin care regimen because it strips off all the unnecessary dirt and grime from your makeup and pollution. Apply toner all over your face, and spread it to your neck and nape, too.
Hydrate With Moisturizer
There are two types of moisturizers that you can use: a day cream and a night cream. After cleansing and toning, apply moisturizer to hydrate your face before you start putting on makeup. This will keep your skin from drying out during the day. Dryness causes the skin to lose elasticity, and then fine lines would start to appear. It is also best if you use a moisturizer that contains SPF to protect your skin from sun damage.
At night, a moisturizer will bring back your skin's lost moisture and help rejuvenate it for the next day. Most moisturizers have anti-aging properties to counter signs of premature aging, fine lines, and other skin issues as well. Choose one that works best for your skin type and needs.
This beauty routine requires simple steps and very basic products. However, women are shifting to the herbal and organic kinds, which are free of harmful chemicals. Organic beauty products are commonly water-based, so they feel lighter on the skin and will not clog your pores. These products are made from plant extracts that are rich in vitamins and anti-oxidants. These are the ingredients responsible for healthier, smoother and youthful-looking skin.