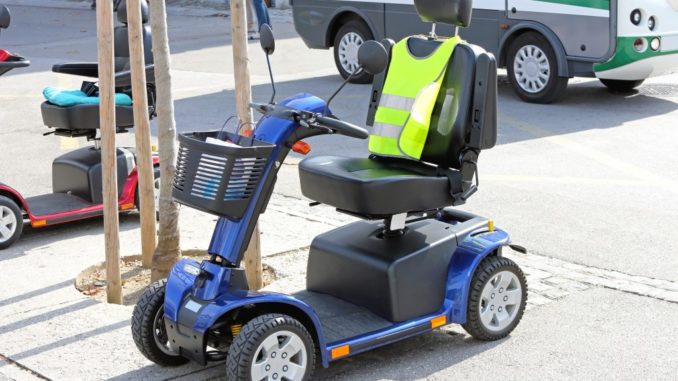 Mobility scooters are becoming increasingly popular as families look to give better mobility to elderly family members or those with disabilities. The regained mobility and independence scooters provide, is often life-changing. Being able to do the little things like shopping for oneself, makes a big difference to quality of life and creates a sense of personal dignity. The sale of disability scooters is on the increase.
However, recent studies have given pause for thought about the safety of mobility scooters
A paper written from the University of the Sunshine Coast in 2018 explored the impact of scooters on Australian society and the effects on the individuals using the scooters themselves. The paper found that between the year 2000 and 2011, 77 fatalities occurred involving people using mobility scooters.
The paper goes on to claim that it was possible that over 1000 injuries occurred between July 2006 and July 2008, although it is also mentioned that due to reporting difficulties, this figure could not be verified. However, if these figures are accurate, it may be the case, that given the increase in the popularity and usage of mobility scooters, these figures could have increased.
What Goes Wrong
The Australian Competition and Consumer Commission (ACCC) highlights the causes of accidents when using a mobility scooter. They claim that factors which cause accidents generally include an inability to steer a scooter due to diminished hand strength or not enough head mobility to turn a look to the side or behind the rider. Bumpy ground also makes accidents more likely to happen with some riders not having the requisite skill to negotiate difficult terrain. It is also possible that some users do not have quick enough reflexes or concentration levels to stop and turn if the sudden need arises.
Of course, it may also be true that motorists are driving badly and not paying proper attention to vehicles like mobility scooters.
Staying Safe
In order to prevent accidents and be safe while using a scooter, the ACCC recommend that bicycle helmets be worn at all times when operating a scooter. Lights and reflective accessories like flags should be utilised to make other pedestrians and drivers aware of the scooter and its rider. Riders should also not exceed the speed limit of 10 km/h that scooters are regulated at. Using pavements should be used when possible and are preferable to roads.
Overloading a scooter is never advisable. Doing so compromises the manoeuvrability and the balance of the scooter. Driving to the supermarket may be a straightforward affair, however returning with an overloaded scooter could cause an accident as the rider is suddenly unfamiliar with how the scooter handles.
Finally, it is important for riders and their carers to always be mindful that medication could hinder a rider's ability to handle a mobility scooter.
If these straightforward and sensible recommendations are kept in mind, using a mobility scooter becomes much safer. Indeed, most people use mobility scooters safely without any trouble. They enjoy greater access to freedoms and independence where once their options were limited.