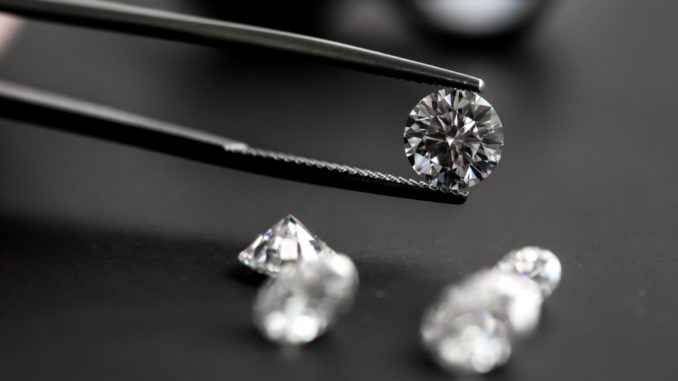 There is a growing interest in the newest type of diamonds called lab diamonds. If this is the first time you hear about this, these diamonds are actually worth investing in, and they look just as pretty as the traditional ones.
So, what is a lab diamond?
These are human-made diamonds that mimic the same characteristics that a natural diamond has. They are created in a lab where the conditions that occur for natural diamonds to form are replicated in controlled environments, resulting in a similar type of stone.
And because the same elements are present in creating these diamonds, they possess the same brilliance and sparkle like that of natural diamonds.
Why is it worth investing in?
Aside from its 30% more cost effective than its natural counterpart, lab diamonds are considered the more ethical option, as they are ethically sourced. They require no mining and thus have an extremely minimal impact. They're not only ethically produced, but they're also ecologically friendly.
Are they as good as the traditional ones?
Indeed, they do. Many men and women are switching to buying lab diamonds because they offer the same quality of brilliance and sparkle without the hefty price.
It's also as strong and indestructible as the natural ones and can be used for every piece of jewelry design you can possibly think of. Here are some ideas for designing your jewelry with these diamonds:
1. Ring enhancers
If you've been planning to have a custom-made ring enhancer with diamonds, but find the price tag quite a limiting factor, opting for lab diamonds in creating your bespoke piece is the best way to go.
Not only will you be able to create a design with as many surrounding stones as you like, but you can also invest in higher quality for the material for the ring itself, which serves as the enhancer and protector of your main ring at the same time.
2. Eternity rings
Love the look of a fully studded eternity ring? Bring that bling home with a customized design using these eco-friendly diamonds. Not only do they look as posh and elegant, but they're also a wise and practical investment for anyone who's completing their collection or starting their jewelry collection.
3. Charms and pendants
Another piece of jewelry that looks good when designed with diamonds is a pendant. It's a great addition to your collection, as well as a great piece to give as a gift to your loved one.
It's a practical piece to commemorate a milestone or an important life event, and perhaps one of the most useful pieces you can own as it can be paired with other necklaces or even work like a charm pendant for a bracelet, depending on its size.
4. Earrings
If you've always loved the clean and sleek look of a chic pair of diamond earrings, now's your chance to own a pair without making a dent in your savings!
And depending on your budget, you can even squeeze in another extra pair in your purchase when you go for lab diamonds, as you can use the price difference from another pair, so you can complete your collection sooner, without compromising quality and design.
These are just some of the things that make these diamonds all the rage right now and why it's become our new favorite stone. If you haven't got your hands on one, now it's the perfect time to head over to your favorite jeweler, and ask about these pocket-friendly, eco-friendly diamonds.