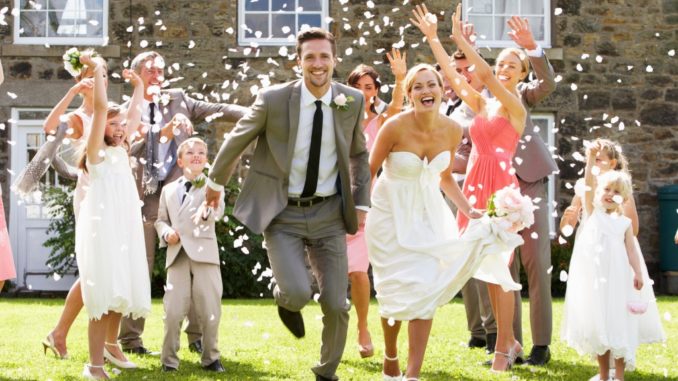 After years of dating, you will finally tie the knot. This is the moment you have been waiting for all your life. Finally, you will get to share with your beloved the rest of your journey through life. Because of this, you need to make the wedding an event both of you will cherish for the rest of your life.
A wedding is an event that seals your love for each other. As you exchange vows before family and friends, their support assures you that the people you love most are on your side. They know that both of you have prepared for a lifetime of togetherness, but also this one singular event in your lives.
But even as they plan for this, many people find wedding and divorce statistics very worrying. A recent research revealed that the more expensive the wedding, the more likely it was that the union would be short-lived and end in divorce. But the study also revealed that those couples who invited more people on their wedding day also had the longest unions.
How could any couple find a way to make the odds go in their favor? The problem is, most people have a little inkling on how to plan for the rituals, symbols, and program for that special day. They also do not take the time to consider the people who really need to be present and provide them the support they need to remain together. Here are some ways you can make the people, the rituals, and the symbols on your wedding day work for you and your union.
Paying Attention to Wedding Bands
Your wedding band is an important part of this special event. The exchange of rings symbolizes your love for each other. You should take care when looking for a special wedding band. Consider white gold wedding bands if you want something unique, but you could also choose to have it customized by engraving or etching your names and the date of your special day.
Preparing for Your Wedding
One of the preparations you can make is to make a list of the people you want to invite on that day, especially the ones you want to include in your wedding entourage. Giving them an early heads-up will make them more willing to participate in your event.
You also need to consider the wedding favors that you will give to your guests on your wedding day. Make sure that your giveaways will be something useful and memorable.
Most importantly, choose the right venue where you will tie the knot. There are churches, restaurants, parks, and other unique places that offer couples the chance to celebrate their special day in a unique way.
It's Worth it All
For many people, a wedding is a significant time and event that even the most dreary news about divorce rates and custody battles would have no effect on a loving couple. Most couples know the risk they need to take, and a memorable wedding celebrating a singular point in time when they celebrated their love for each other is worth it all.