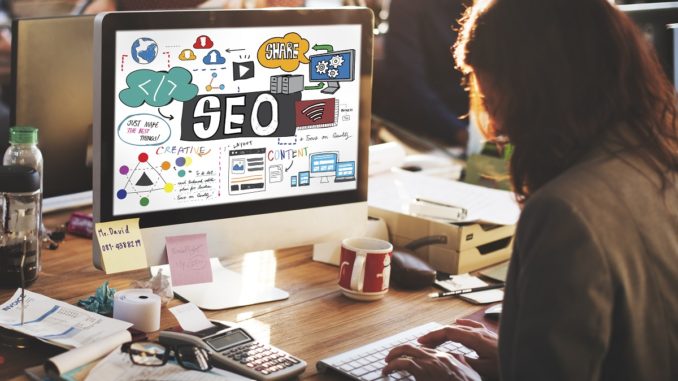 The rise of social media changed the e-commerce landscape forever. Now you might wonder, which one should you hire for your business?  An SEO consultant or a social media manager? Whose expertise can help ensure your online success?
Most companies focus on hiring SEO consultants for website optimization. Some companies focus their efforts on social media marketing by hiring a social media manager and ignoring website SEO.
In truth, both will help make your business successful. Each can give your business online exposure. If you want to have a wider reach, applying both SEO and social media marketing can help you grow your audience.
Let's discuss what each can contribute to your online presence.
Hiring An SEO Consultant
An SEO Consultant is an expert who understands and knows how to increase your site's traffic and engagement. He or she knows the techniques that can make your website rank higher in search engine results, such as efficient use of keywords.
When hiring an SEO, here are the things that you should consider.
1. The consultant's previous clients
It is your prerogative as an employer to check on the previous clients of your prospective SEO consultant. It can help you verify if the candidate indeed has the experience and skills required to do the job.
2. How they propose to improve your SEO
You have to make sure that your candidate sticks to white hat SEO practices. If your candidate is not open to discuss his methods, consider that as a red flag already. Make sure the proposal includes an analysis of your site's performance and its existing problems. It should also include their proposed on-page optimization for your website.
3. They adhere to white hat SEO techniques
Your SEO consultant must follow Google's best practices. Not following Google's guidelines can get your website banned from its search results.
4. They are willing to share with you the modifications they will do to your website.
You must be aware of every change that your SEO consultant will apply to your website. If you wish to know every alteration, every new content added, or any redesign of your website, you should say so from day one.
5. How they will measure the progress of your campaigns
Your consultants must be knowledgeable in Google Analytics to track the progress of your site's rankings. Your efforts will be futile if you cannot track the success of your SEO campaigns.
You can enjoy the following results when you hire an SEO consultant:
Wider presence in the web
Improved SEO ranking
An increase in traffic
An increase in sales and revenue
Hiring A Social Media Specialist
Social media management was unheard of ten years ago. However, businesses now are catching on the importance of social media. A strong social media presence should not be belittled. A social media manager can help you oversee all the interactions and content engagement for your company's social media accounts. The job includes building your social media audience, customer service, and marketing.
The social media manager that you hire should have the following skills:
Planning
Project Management
Customer Service
Copywriting
Analytics
Execution
When hiring your company's social media manager, here are the things that you must consider:
1. The candidate knows your brand
To create an effective social media presence, your social media specialist must understand your brand. An effective social manager must be able to grasp your brand's voice and how you can connect with your target audience.
2. The candidate is savvy with multiple social media platforms
To create an impact, you must establish your presence on numerous social media platforms. Your social media manager must be able to manage different accounts efficiently. He or she must have experience in using tools that make social media management easier and less time-consuming.
3. The candidate has excellent writing skills
Your chosen candidate must be able to write compelling copy that converts and sells. He or she must have a way with words to engage your followers and target customers.
4. The candidate must be a team player
Your social media manager might work remotely, but he or she must be willing to collaborate with the rest of your team. Your social media manager must stay up to date with company events so that he or she can manage your social media presence effectively.
5. The candidate has a strong social media presence
Your chosen candidate must also be active on several social media platforms. Their online profiles should give you an idea of how they use specific social media platforms.
Both SEO and social media presence are essential to growing your business. SEO will ensure that different search engines can read your content and website. Social media will help you reach more audience easier and faster.