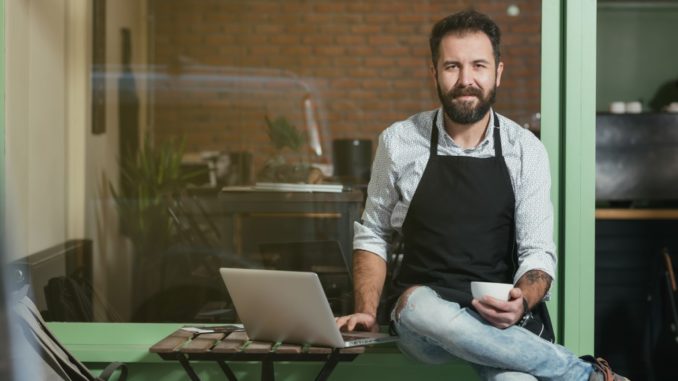 In recent years Utah has been considered one of the most business-friendly states in the country, often ranking near or at the top in measures such as economic competitiveness and number of new businesses opening every year. The state's rapidly developing tech sector, in particular, has earned the moniker 'Silicon Slopes' and projected growth is at third-best in the nation over the next five years.
Despite the growth potential in the area, there are state policies that can seem prohibitive at first. The state levies an annual tax on tangible property, which can significantly raise operating costs and hours on managing paperwork. Policymakers, in general, can seem quick to propose regulatory measures on innovative business ideas. But rest assured, tax savings and other opportunities for small business owners are there for you to take advantage of.
Seek new talent
Silicon Slopes grew out of several homegrown, privately owned firms that relied heavily on expertise drawn from local universities. As major industry players establish a presence here, everyone is looking to draw upon that same local talent pipeline.
The thinking here is that experience doesn't matter as much as being innovative, bringing fresh ideas and commitment and energy to the table. Job fairs held at universities such as Brigham Young University are considered a top recruitment opportunity. Fresh graduates are likely to be familiar with relevant trends and developments in tech, probably even more so than experienced employees.
Consider scouting out local job fairs and look for out-of-the-box thinkers, so that your business doesn't play out in set patterns but continues to grow through innovation.
Telecommute more
Allowing employees to manage themselves and have more work flexibility is one of the most attractive benefits to a lot of people – from working parents to young millennials. Flexibility makes workers more productive and reduces turnover by improving morale. You'll be able to attract a wide range of talented prospects, keep them happy, and working more effectively for your business – for a longer time.
Telecommuting also works for you as a business owner. Working from home can reduce recurring taxes on your business property. It can also qualify you for a home office deduction under IRS rules. Not to mention you'll also enjoy the same benefits of flexibility that your employees have. If you need to organize meetings in person or group events, renting out a co-working space can be a cost-effective, short term alternative when needed.
Consider contractors
Depending on your business there may be several areas of your operations where the need for a specific skill or technical knowledge arises but is only called for on a special project or for a short time. In those situations, you can take advantage of having an independent contractor do the requisite work for you.
Hiring a contractor on demand saves your business the costs and benefits of taking on a regular employee, and the accompanying paperwork. You only have to pay them on demand, so the short term work gets done by someone who is better qualified to do it than your regular employees, and that's the end of their involvement. However, this practice can be strictly regulated by the IRS. It would be a good idea to consult with a professional expert for any clarifications before you proceed.
Utah's growing tech sector offers a lot of potential for small businesses in the near future. Think out of the box and consider non-traditional work structures, and you can be competitive and get hold of the best talent to fill your needs.