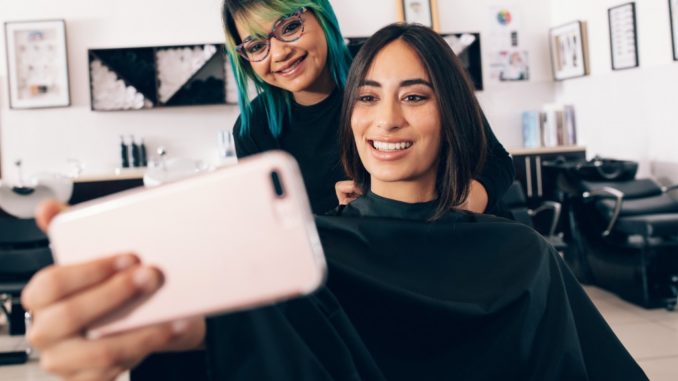 I have always been insecure and conscious of my locks. I have always had curly hair, but when I was back in college, I used to get it straightened because I long for straight locks. My friends and family used to convince me to just leave it as it is, as according to them, the curls are cute and it fits my facial structure well.
Sadly, though, I did not listen to them. I still had my hair straightened every six months or so, which is what I blame for my ultimately dry hair today. College was 10 years ago, but I would like to believe that my hair never recovered and it got ultimately dry because of all the chemicals that it had to endure. Plus, curly hair tends to be drier than straight hair and it needs a lot of TLC to look and feel great.
My Online Shopping Discovery
I was browsing through the Internet one day, doing my fair share of online shopping (which is literally my therapy) when I stumbled upon Kedma Philippines' Mineral Hair Mask. Now, believe me when I say that I have tried a huge number of hair masks, conditioners, shampoos, and other treatments to bring my hair back to life. Nothing worked as well as Kedma's mineral hair mask though, that I can definitely say.
The hair mask is enriched with Dead Sea salt and jojoba oil, which helps strengthen my hair, as well as keep it shiny and healthy. It also has Vitamin A, which is an antioxidant and helps with preventing moisture loss. This helps bring back the natural oils on your hair to keep it bouncy and healthy.
I use the mask once to twice a week or whenever I feel like my hair needs a little boost. I wet my hair a little, take a few scoops of the mask, then I massage it on my locks. I make sure to cover every single strand, as I want my hair to really look healthy, shiny, and bouncy. I massage it onto my hair for about five to eight minutes, leave it for about 20 to 30 minutes, then I rinse it off with warm water.
I have never had people compliment my hair before. Sure, they used to say that they love my curly locks, but hearing people say that my hair looks healthy and shiny is such an achievement for me. I love hearing people say this, and I have only received such compliments when I started using this hair mask. I have been using this for over six months now and I would not look for any other hair care product.
I love seeing and touching my hair, and I love when people take glances and double takes of it. It just lifts my confidence and spirits up. If you have dry and coarse hair and you think that your hair needs a little boost, then definitely grab a jar and try the mask today!