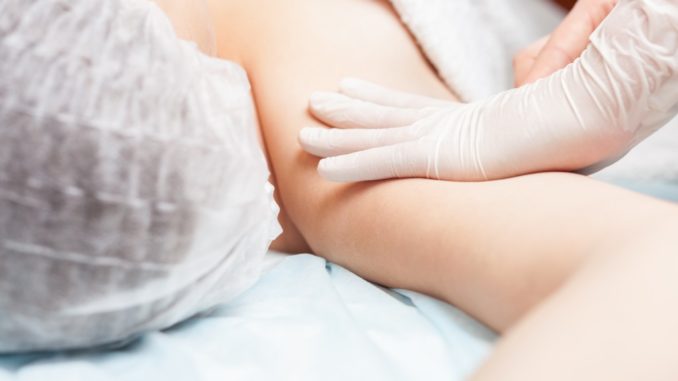 Underarms are sort of a taboo topic. For some reason, no one likes to speak about them, and the majority of individuals, be it women or men, are embarrassed to show them. However, is there really anything to be embarrassed about?
Similar to your complexion, your underarm skin is subject to many different kinds of stress such as sweat, harmful chemicals, pore-clogging deodorants, chafing and razor burn, among others. So to make sure that your underarms get the extra tender loving care it desperately needs, start by following this simple underarm care routine.
Cleanse Properly
Your underarms get all sweaty and funky throughout the day, making it easier for odor-causing germs and bacteria to colonize your armpits. So always wash your underarms with your regular soap or cleanser and water.
You could go a step further and opt for antibacterial soap, massaging it in with a loofah or washcloth, and leaving it in for a couple of minutes before rinsing.
Exfoliate Those Pits
Do those pits a favor and exfoliate them regularly. Opt mildly non-abrasive physical scrubs that contain salt, beads, or sugar. You can try the Body Exfoliating Salt Scrub in Summer Lychee by Origani. This body scrub combines sugar and sea salt's exfoliating properties to reveal smooth and silky underarm skin.
It also boasts of refined, non-abrasive grains that gently unclog pores and polish your skin to unearth revitalized and refreshed skin. Also, it also has a rich complex of shea butter, coconut, avocado, jojoba and grapeseed oils that will leave a moisture veil on your skin.
According to Origani products reviews, people love this exfoliating salt scrub because it really delivers on its promise to exfoliate and at the same time, moisturize the skin. To address stubborn ingrown hair and dull-looking pits, use the scrub at least two times a week on damp skin after cleansing.
Tone Them Up
Brightening, balancing, smoothen and cleansing; a toner could do so many things for your armpits with just a swipe. Toners, however, are not created equal, so opt for exfoliating, balancing and clarifying toners since these work best to get rid of deodorant residue, sweat and bacteria.
Deodorize Appropriately
Sweating is perfectly normal and really helpful for the body. It helps flush out toxins and regulate body temperature so rather than reaching out for an antiperspirant, just focus your efforts on deodorizing your pits. If you have extra sensitive armpits that easily burn and itch, opt for natural deodorants without aluminum.
Treat Them Right
Regardless of what's stopping you from showing your underarms, the right treatment solution could help whip up problem areas into tip-top shape. Whether you're concerned about dark underarms or rough texture, there's a serum, cream or oil treatment that contains key ingredients you need to target whatever issue you may have with your pits.
As you can see, caring for your underarms is like caring for your face. They're all skin after all, and so they also deserve the tender loving care you give your face. So follow these tips to keep your underarms clean, bright, fragrant, healthy and smooth.