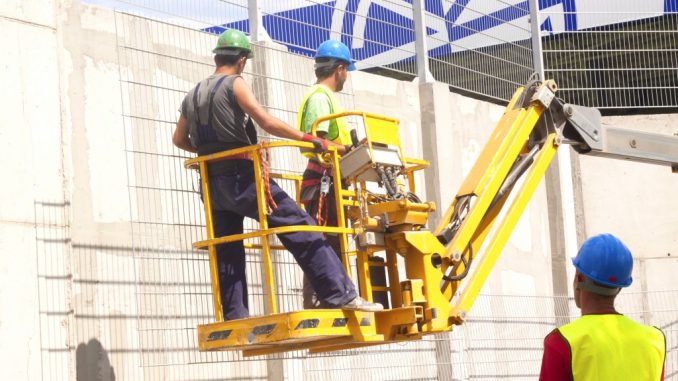 For every project, especially if it is a big one, there is a need for certain construction equipment, such as a crane. If what is needed is a Jack Hammer, it might be an easy decision to buy because of the investment price of this asset, but there are important factors to consider.
RediPlant cites some of them.
Advantages of Renting Construction Equipment
Cash flow is vital and a loan is difficult to obtain and takes time to get approved. Acquiring an asset that may cost millions will make the project investment much larger. The standard that you would get to rent might be better than what may be budgeted to be bought. Upgrading or replacing the equipment is easy to do when renting.
Logistically speaking, renting construction equipment is easier as transporting the equipment to the site is no longer a problem since the rental company normally handles that for you. Storage issues are also nearly eliminated, as the machinery will be returned after use.
Renting Construction Equipment for Profitability
Levelling up and getting bigger projects is the goal. If the construction equipment required will make it difficult to manage finances, the profitable option is to rent. The choice of renting makes sense because after the project is done, it would be more profitable without being stuck with equipment that would depreciate and be outdated.
Practical choices must be made. Though it might be a delight to own a lot of equipment, consider that skilled and experienced operators are necessary. When there is a requirement, such as a grader rental, there is also the choice for wet hire or dry hire. The distinct advantage of renting construction equipment is to use it and return it after the project. The benefits include fewer headaches, spreading costs, and gaining more profits at the completion of the project.