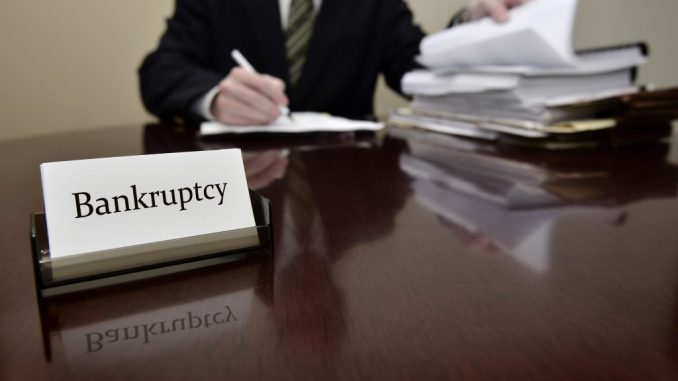 When you become a bankruptcy paralegal, you can operate a freelance business working for different bankruptcy lawyers. You may also choose to work for private law firms or corporations under bankruptcy lawyers. Or you can draft bankruptcy petitions as a bankruptcy petition preparer and work directly with people filing for bankruptcy.
The bankruptcy paralegal
If after completing one of the best online paralegal programs you decide to specialize as a bankruptcy paralegal, whether you choose to work for a law firm or run your own business, your job responsibilities would be the same. These tasks include:
Interview clients;
Obtain clients' credit reports;
Ensure consistent and clear communication with lawyers, clients/debtors, creditors, court clerks, and bankruptcy trustees;
Prepare bankruptcy petitions, exhibits, and schedules required for the bankruptcy case;
Conduct legal research. For example, looking into a debt's dischargeability or for supporting arguments made during adversary proceedings;
Schedule hearings and appointments; and
Monitor and make certain that all deadlines are met. As you probably know, a bankruptcy case comes with plenty of deadlines, and missing just one deadline could result in the dismissal of a bankruptcy petition.
The bankruptcy petition preparer
As a bankruptcy petition preparer, you'll be responsible for preparing bankruptcy petitions for debtors who know exactly why they're filing for bankruptcy and the specific bankruptcy chapter they want to file. The reason for this is that as a paralegal, you're not legally permitted to provide legal advice because that's a bankruptcy lawyer's job. Also, you also can't represent clients in court hearings, which means that your clients should still use bankruptcy lawyers if only to represent them in court hearings.
Specializing as a bankruptcy paralegal requires that you possess a thorough understanding of bankruptcy procedures and laws. You need to be extremely detail-oriented since bankruptcy petitions involve processing plenty of forms and filing them with the bankruptcy court within the allotted deadline.
Also, you need to have strong interpersonal skills since you'll be interviewing and working with clients who are soon-to-be-bankrupt and are therefore experiencing a very difficult and trying time in their lives.