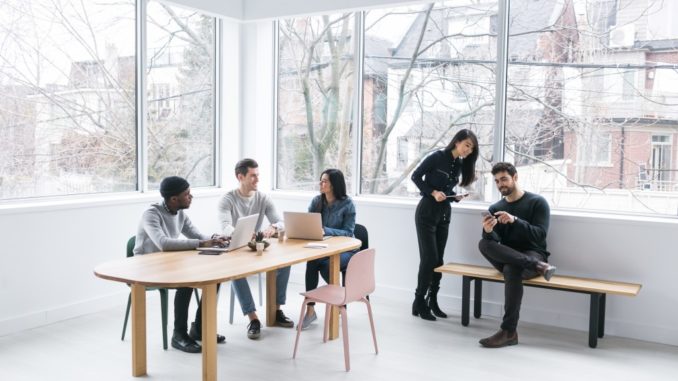 Office furniture may seem like trivial elements in the interior design of a workplace. However, these pieces can actually affect workflow and productivity more than you realise. This is why it's important to be meticulous when it comes to buying furniture items for an office.
Below, we'll discuss several ways that furniture can impact a company as well as some tips on how to effectively select the right pieces for your office space.
The comfort of the in-house team
Needless to say, it's everybody's goal to have an aesthetically pleasing office. Using furniture for decorative purposes, for one, is indispensable. However, office furniture should not only look good but feel comfortable as well.
For instance, chairs that lack sufficient back support can be detrimental to the health of your employees. Inappropriate height and inadequate legroom space for office desks can affect the performance of your staff. In addition, the layout of your office must be suitable for your operations. For example, if the tasks are usually assigned individually, cubicles with dividers may be better for your set-up. On the other hand, if active collaborations are frequent in your business, a café-like layout may be more ideal.
Trust of clients
Your office furniture has a direct effect on the performance and productivity of your employees. Surprisingly, the type of furniture you have also impacts dealings with your clientele. This is because the design of your receiving area will leave an impression on your clients. If your space is organised, curated, and visually pleasant, customers can be more confident about the quality of your services. The comfort provided by your couches and chairs also affects the mood of your visitors.
Moreover, specific industries have varying needs. For instance, many real estate agencies choose to invest in client meeting desks as they look more inviting and are effective in breaking the awkward barrier between agents and customers.
Availability of free space
Bigger is not always better, and this accurately applies to office furniture. The size and bulk of the pieces that you purchase must be appropriate for the amount of space in your workplace. Granted, no one works well in an environment that is cluttered and cramped with multiple furniture items. There has to be enough free space left to allow ease of movement.
Inconvenient replacements
Compromising quality for the sake of a lower price tag can bring more harm than good to your business. Low-quality and poorly made furniture can be easily damaged. Having to buy replacements also entails larger costs, not to mention setting them up can be disruptive to regular business activities.
Accordingly, it's vital to ensure that each furniture is sturdy and durable. If you want to save, there are many pieces out there that are reasonably priced but well functioning as well. To avoid additional costs, it's also advisable to purchase from a nearby manufacturer. For instance, if you're operating in London, then buy your chairs and office desks in London. Shopping in another city can result in higher delivery expenses. The same goes with shipping fees when you buy from an online store that sources its goods from a distant location.
When you shop, try to assess a number of suppliers and manufacturers so you can make optimal decisions and select affordable items that can also last longer. It's also helpful to ask for recommendations and check out online reviews.