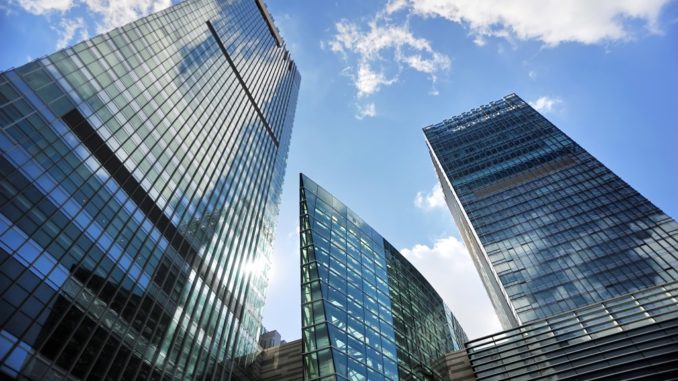 A smart building has impressive capabilities. If you've never been in a smart building, you're likely to live in one in the future.
A Building Automation System (BAS) provides control and monitoring functions. The primary benefits are lowered maintenance costs and efficient energy utilization. In addition, smart buildings enjoy the benefits of having a reliable system detect simple issues before they develop into elaborate problems.
Walking along a smart corridor
When you walk into a dark corridor and the lights are triggered as you go along, then it's safe to assume you're in a smart building. What makes this miracle of technology possible?
The sensors on the floor can track your progress. The controller would respond to the input from these sensors with a command to the system to light your way. The output devices—in this case the corridor lights would be configured to comply with system requirements. The individual components would be wired to ensure a smooth relaying of information using a language understood by all of the systems parts.
Providing smart building environments
Critical building systems used to be controlled manually. It's now possible for one system to control various aspects of operations, including lighting and ventilation.
Today, robust BAC protocols allow for climate control, light control, and system performance monitoring. For instance, a commercial hvac service may have specific zonal temperature settings to ensure a room utilizes energy only when it is occupied.
An upgraded building system would enjoy the benefits of a configured central control system suited to building operations. Modern systems are equipped with functions that allow optimization of performance, which contributes significantly to energy conservation.
These updated systems are capable of identifying potential problems in advance, which facilitates immediate mitigation and cost savings.
Building automation systems are built with an interface that humans can use. With the information provided by the system, a human controller would have the means to monitor the system, check for inconsistencies, and override the settings when human intervention is required.
Smart and green
Overall, there are four functions attributed to building automation systems. The first is regulation of the environment, including lighting, ventilation, humidity, and temperature. The second is command of energy usage, while the third is monitoring of the performance of the system itself—sort of a feedback mechanism. The fourth function is surveillance and security for the welfare of the building's living occupants.
Buildings that are aspiring to be "green" rely heavily on building automation systems. For structures that are designed to utilize zero energy, these systems are necessary to coordinate component systems managing shading and heating, as well as ventilation schedules. Systems equipped to control water and energy utilization are essential to the maintenance and operations of multi-storey green structures. While some structures are designed with these systems in place, others adopt automation through retrofitting—a systematic overhaul of the existing structure to accommodate necessary changes.
An integrated system that is seamless and self-sustaining would be able to operate a smart building. The long-term benefit of building automation system includes lower operating costs and efficient energy utilization. Are you ready to live under the auspices of smart automation?