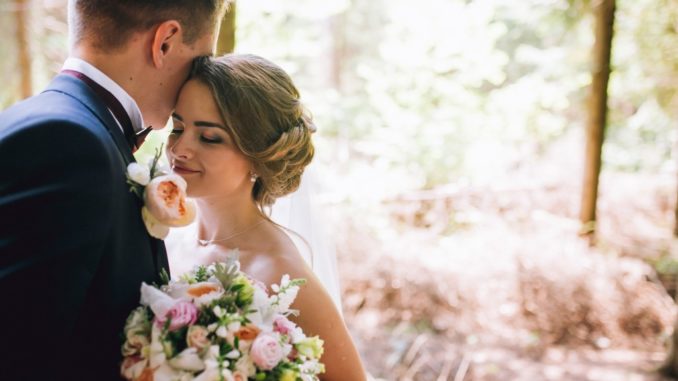 Planning a wedding isn't easy. You pacify drama with the in-laws, fit everything in your budget, and get your laid-back, too-chill boyfriend on board with the decision-making. It's definitely not a walk in the park. If there's any consolation though, there are 'stopovers' that are quite fun. Yes, there's something enjoyable in the midst of all this craziness. Here are things you can look forward to or look back on when the drama of wedding planning is getting on your nerves already:
Sharing the engagement news to friends
Remember that time when you told your parents about the proposal? How your mom giggled in excitement? How your dad teared up and gave a long sermon about staying in love? That's a sweet time, right? Then, you broke the news to your girlfriends. You video-called and showed off your rock, and they can't help but shout in sheer joy. Of course, there's the added bonus: the thousands of likes and heart reactions on Facebook. The ring selfie, complete with your nice, long nails is a hit on everybody's timelines. Sharing the news is one of those wedding prep duties that didn't feel like a duty. So whenever the seating chart drama gets a little intense, revisit this happy memory. Reminisce it with your fiancé. On one of your date nights. While having Netflix and chill, perhaps.
Doing the wedding cake tasting
It was nice spending an hour of eating, nay, feasting in sweets, indulging your palate in different tastes and flavors, right? If you haven't done this yet, then this is definitely something to be excited about. Aside from the actual tasting, you'll be talking about pretty things: the style and theme of your wedding, the over-all design of the cake, the intricate details, like laces, flowers, and family heirlooms, among many others. Don't get sidetracked by all the fanciness though — you still have some work to do. Make sure to tell the baker the wedding date, time of the reception, venue, and estimated guest count right off the bat. Collect some pictures of inspirations for how you want your cake to look like. Consider the custom cakes that Sterling Heights-based gourmet pastry shops offer.
Scouting for venues
When you first laid eyes on the perfect venue, on the one, for sure, your heart skipped a beat and the ceremony started playing in your head. It was magical, right? And the time you were jumping from one location to another, exploring different churches, hotels, and beaches, that was fun, wasn't it? If your wedding planning hasn't reached this yet, then you really will be looking forward to this. You're going to have a great time checking out so many places and imagining yourself walking down the aisle. But also, don't forget to get the necessary information while you're there. For instance, you should know whether or not the catering is done in house or if you can bring your own team. You should also be informed about possible extra fees, on top of the rental, like staffing, parking/valet, overtime, suggested gratuity, etc. Work with your wedding planner to know which stuff you should take into consideration.
How's Your Wedding Planning?
It's a tough act to plan a big event like a wedding. But believe it or not, there are things you'd totally enjoy despite the drama. When the going gets tough, look forward or look back on these fun wedding preps.