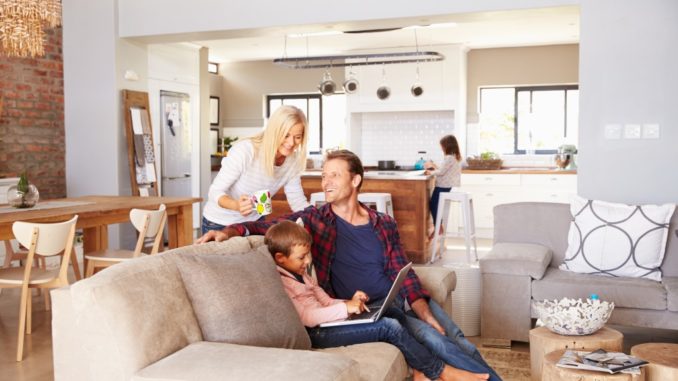 For adults, moving is more of a logistical nightmare, with all the paperwork, sorting, packing, and so on. But moving can be stressful for children, as well, and it can impact their emotional, psychological, and social development. In fact, a study on house moves and child mental health shows that it has a detrimental effect in later childhood. However, sometimes, parents who are in the process of preparing for move get so busy that they don't allocate enough time to prepare their children (emotionally and psychologically) for the move.
So, before you call and make a schedule with your trusted interstate mover in Sydney to help you out with your interstate move, it's best to follow these tips in preparing your kids for the transition:
Family Meeting
The first step to prepare your kids for the move is to talk to them as soon as possible, to give them ample time to process the transition and also to emotionally and mentally prepare themselves for the move. Tell them the details — specifically the when, where, and why. Depending on their age, personality, and attachments to the house and friends in the area, there may be some resistance, but you'll need to be patient and listen to them. Ask them how they feel and what they think about the move. Never lie to them just to cheer them up by saying things like they'll go back every weekend to meet with their friends, and so on. The takeaway here is that you should make time despite your busy schedules to sit down with your kids, be honest with them, not make any false promises, and hear them out.
Making A Moving Book
Some parents find it effective to make a scrapbook (or some sort of storybook) with their kids to help them deal with and prepare for the move creatively and enjoyably. Take and print out photos of your current home, and even the activities and places the family enjoys in the current neighbourhood or city. The moving book can help your children understand by making a story out of the move; there can be sections of the book showing or telling why the move is happening (perhaps due to a job opportunity, and so on).
Create a Countdown Calendar
A creative countdown calendar can help your children prepare themselves for the move by reminding them about it. Moving can be a bit of a complex concept for kids, so a visual countdown can help them visualise it. Allow them to change or "move" the countdown each day to give them some level of control and understanding about the upcoming transition.
Allow them to Say Goodbye
At a young age, kids can start making strong emotional and sentimental connections with places, people, and even animals. Your kid may have only spent a couple of years in your current house, but they've likely formed an emotional bond with it that will make moving difficult for them. That said, allow them to "grieve" and say goodbye to the friends and places they've grown fond of, even their favourite spot at the park. If you're able to, host a going-away party with their friends and your neighbours as well.
Conclusion
It's important to note that every child reacts differently to moving and that these are merely suggestions to help your kids adjust and prepare themselves for the move. However, moving may not only be stressful for the kids but you (the parents) as well, which is why it's a good idea to look up interstate movers in Sydney to make the move a lot easier and lot less taxing for everyone.