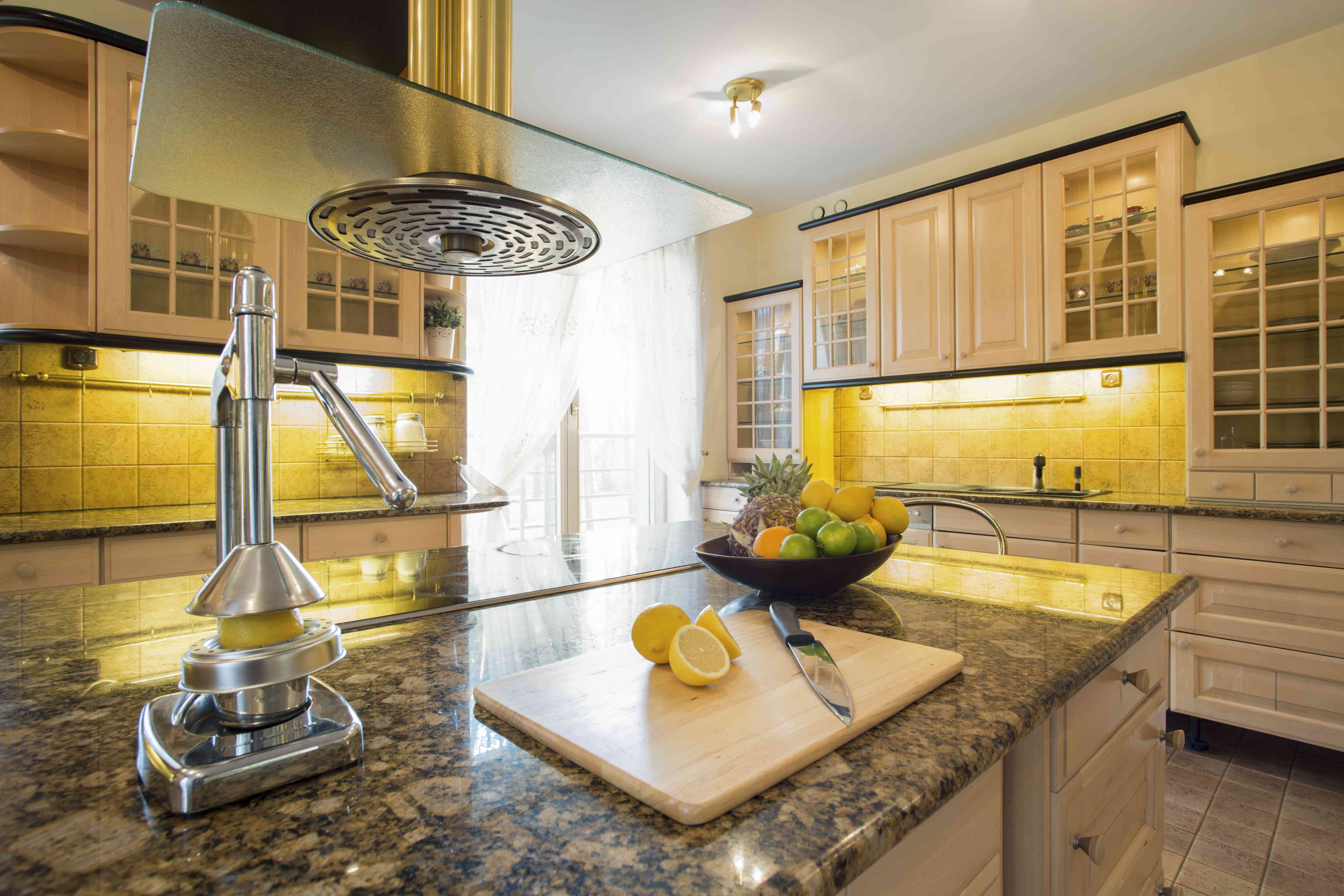 Selecting kitchen countertops is a tough task with the myriad of options available to you. Likewise, because these surface areas are exposed to different things that could stain or damage them, it's crucial to pick the right material. Below are top five countertops that you should consider:
Granite Countertops
Granite is the reigning countertop option for many homeowners. It can add character to any kitchen style with its different colors and customizable finishes. It's likewise considered one of the toughest materials when sealed properly, says Amsum & Ash. Although it normally costs around $55 per square foot, the price can quickly escalate for more unique slabs and installation requirements.
Soapstone Countertops
Soapstone is an excellent choice for busy kitchens because of its durability and stain resistant properties. It's actually commonly found in labs where it's subjected to different bacteria and chemicals on a daily basis. It's a worthwhile investment at the cost of $85 per square foot.
Engineered Quartz Countertops
This is ideal for those who love customized stuff since engineered quartz can come in any shade you can think of. It's likewise highly durable and nonporous, as well as environmentally friendly. However, prepare to shell out $100 upwards per square foot.
Marble Countertops
Marble remains one of the classiest and elegant countertop materials around and is perfect for homeowners who love the classic look. It also ages well. However, it can stain and scratch more easily than other countertop options so regular maintenance is crucial, but well worth it. Price is around $75 to $105 per square foot.
Wooden Countertops
An excellent quality wood that's sealed with the right type of sealant could make any kitchen feel homey. The cost will be dependent on the exact wood type. However, butcher blocks typically run from $35 to 90$ per square foot, excluding labor.
What material you decide on, remember that you should love how it looks in your kitchen, and that it's within your budget. Consider also your capacity to perform proper maintenance and the material's ability to take the brunt of your daily kitchen activities.