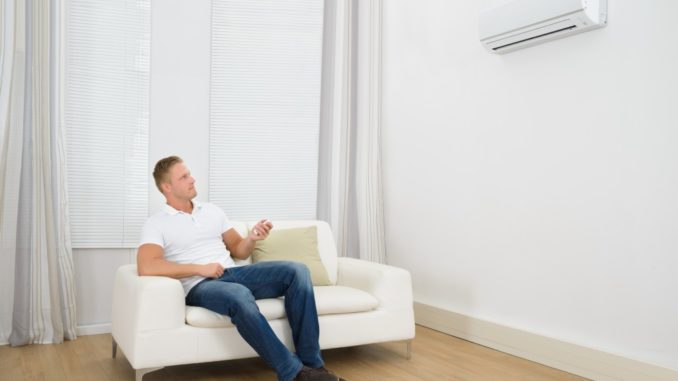 It is that time of the year again when you gather with your friends and family to get some sun on the beach or go on a countryside road trip. During the summer, there is definitely fun under the sun. However, it may not always be as fun as it seems.
Summer is the season where the temperatures are at their hottest, something that you should be concerned of whenever you go out. If caught unprepared, you may experience more heat than you had anticipated. This could cause fainting and dehydration or even more serious problems like heat stroke and skin cancer.
So, if you do plan to spend some time outdoors, make sure you wear the appropriate clothes, apply sunscreen, and keep yourself hydrated. If you have no plans on going outside, you will have a better chance of combating the hot summer days and nights in your home. That does not mean, however, that you are already off the hook.
While your home may be more secure from the sun's harmful rays and heat, you can still be affected by the season's weather. To prevent this, you will need a few cooling tricks to keep the sweat and heat away from your house.
Proper ventilation
If you plan to stay indoors all throughout summer, then you should open some windows and perhaps even some doors to keep yourself cool.
Without proper air ventilation, the air can get thin and hot, which can affect your breathing and your nervous system. If the heat is too much to handle, opening a few windows can let outside air in and the air inside your home out.
Air conditioning
Obviously, the best way to cool down indoors is to use air conditioning. There are many types of AC units available in the market for the needs of every homeowner.
In hot areas like Park City, Utah, central air conditioning systems may be your best choice for a cooler home. The system is not limited to only one room but can help provide cooler air in your whole house.
Hydration
Another tip to keep yourself cool is to always be hydrated. A glass of water every hour or so can make a big difference. However, not every drink should be considered for proper hydration.
Some drinks like coffee and soda may end up dehydrating you even further, so avoid these beverages. That does not necessarily mean that you have to avoid them altogether. But if you feel thirsty, then a cold glass of water should do a better job of hydrating your body.
Summer should be a season of fun under the sun, where you can all run, swim, and travel all you want. Well, it can be that as long as you make the necessary preparations to keep yourselves safe from the hot weather. Even if you are sitting comfortably in your home, a few adjustments here and there can make a difference in keeping yourself cool during the hottest days of the year.