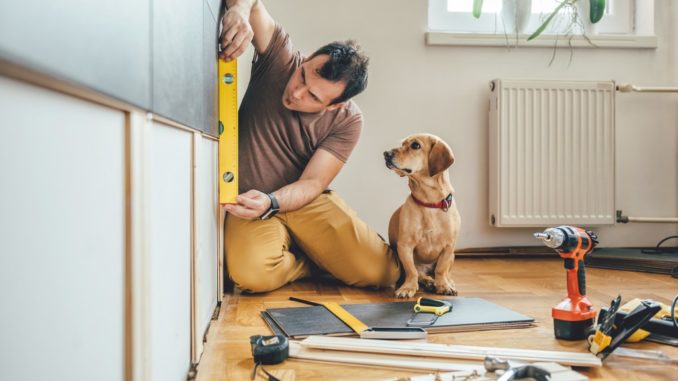 A few years back, your home could accommodate all you need and want. But, as time goes by, you will realise that your home changes in ways you do not expect. You may find that your home has started to get and look cluttered. You feel that your home is getting smaller and much more crowded, which in turn affects the quality of comfort it offers. When this happens, you know too well that the best solution would be to extend and expand the house. However, many homeowners shy away from the idea, thinking that they will have to dismantle their walls and rebuild everything. This should not be the case, as there are actually some ways you can expand the floor area of your home without having to renovate.
Maybe the prospect of expanding the floor plan of your home is stressing you out because of the belief that you will have to break down the walls. What you should do at this point is to focus on the needs of your family. That way, you get a clear picture of what you really need to do. There are a few considerations that you can take into account if you want to expand your home.
Get rid of the clutter
If clutter is your problem, then you should get rid of it as soon as possible. The more clutter your home accumulates, the more crowded it gets. Control your purchase and focus on the essential. If you cannot help but purchase, you ought to sacrifice some of your things. You can give them away or sell them. Majority of your clutter will be useless, so you might as well throw them away. Do not feel guilty about throwing them away. Remind yourself that the payoff will always be much better.
Append an extension
You can create an extension by actually attaching it to your home. This does not mean that you will have to break down the walls. For one, if you want additional space in your backyard, you might as well attach a pavilion or a sunroom to the exterior walls of your home's backyard side. You actually get a sheltered patio, which is a much more flexible space, especially during rainy seasons. Make sure that you will work with contractors who know how to do this properly.
Build a separate structure
A separate structure is also a nice idea if you want to have an extension without having to alter the structure of your current home. A shed is nice for keeping your tools. If you are looking for a much bigger and more functional space, which you can turn into an extra room or a home office, a granny flat will be a nice addition. There are many granny flat kits in Melbourne that you can use for your project.
Expanding your home is a priority if you want to make your space a comfortable area to live in. However, some homeowners think that it is a taxing prospect, as they believe that they will need to break down the walls. Renovation is not always the answer. You ought to be creative and run your imagination.