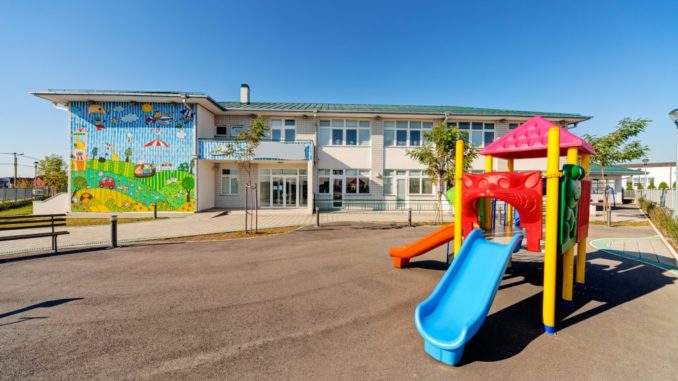 Children need to play as much as possible. Playgrounds offer an avenue for them to stay active as well as socialise with others. Enough play means healthier children, but only if they play on a safe playground. Most playground accidents happen when kids fall from equipment or are cut by the equipment. Fortunately, preventing these injuries is possible. Below are a few practical ways to maintain playground safety.
Maintain Proper Design and Spacing
You should know that not all playground equipment is perfect for children of all ages. If you have kids of different ages in your school, you should design your playground to accommodate infants, toddlers, preschoolers, and 5-to-12-year-olds. Be careful to separate play areas according to age groups. This is because equipment meant for 12-year-olds would be unsuitable for toddlers as far as sizes and proportions are concerned. Older kids are likely to break equipment meant for younger children. They would also not be comfortable playing in spaces meant for younger kids.
Retain Proper Surfaces
A playground surface plays an integral role in reducing injuries. Kids are likely to fall from equipment. If they do, the surface under the equipment should not harm them. Always ensure that this surface is thick and soft enough to reduce the impact once children fall. Be careful with soil, grass, and packed-earth surfaces. This is because wear and weather are likely to affect their ability to provide enough cushioning.
Inspect
You ought to inspect the surface and the equipment daily. The safest surface would not be safe if there are foreign materials. All the equipment must be in excellent condition. If you have equipment with moving parts, ensure that they would not pinch the children. Wooden equipment should not have any splinters. You should also inspect metallic equipment closely for rust. Understand that small defects can be safety hazards, too. They can also mean costly repairs later. Testing digital equipment before children use them is important.
Train Youngsters on Playground Safety
Children have to know how to stay safe on the playground. If they know how best to use all types of equipment, chances of injuries would be minimal. They should also know the safety precautions to observe. For instance, they should know that bikes, bags, backpacks, and anything else that might be a trip hazard must not be brought to the playground. Since there is likely to be competition, you have to teach them how to act responsibly. For instance, they should never push when using different types of equipment.
Supervise Them
Children are likely not to follow instructions. Supervising them ensures that they do not break the set rules. If they are young, supervising them ensures that they use the equipment correctly and safely. Supervision also ensures that children who suffer injuries are attended to immediately.
Unless you are an expert yourself, it is important to have the playground inspected by an expert at least once per year. Most specialists in outdoor playground equipment for schools would be available to offer such inspection. An expert can spot problems that you might not. It pays to furnish them with records of all maintenance efforts.