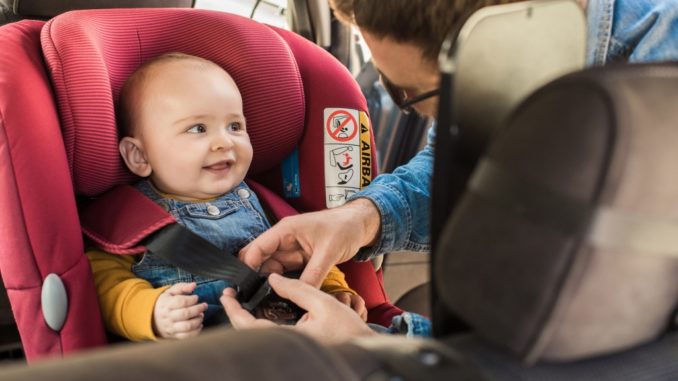 Florida is one of the best places to spend the summer with the children. The days are hot, the beaches are waiting, and the thrilling rides of Universal Studios and Disney are beckoning. Before you pack your bags and go on a road trip to remember, there are two things to do: know the different Florida driving laws and book a baby car seat as early as possible.
Baby, You Can Ride My Car
First things first, where should the baby sit, and what type of car seat do you need in Florida? According to the driving law of the state, children between the ages of birth and six years should be in a specific kind of child restraint device. It means a car seat, which can be integrated into the vehicle, or a booster seat that is separate and comes from a different manufacturer.
Infants and children at least a year old should be in a restraint device that is designed for babies. It can also be a rear-facing car seat, which may also be convertible. The same seat is applicable to children up to 20 pounds.
Once they turn a year old until they're four years old, they can already be in a forward-seating car seat (including a convertible one), but they should still sit at the rear. The same rules apply to kids who are between 20 and 40 pounds. Those who are five years and above, they can already be in a booster seat placed at the back of the vehicle.
The state changed its laws on booster seats in 2015. It extended the age of children who should sit in boosters to 6 years old. Those who are 8 years old to 15 years old may be able to use the seatbelt at the rear seat, although at 13, they may be able to sit in front.
The child restraint devices need to be both crash-tested and federally approved. They also remain in booster seats regardless of their age until the seatbelt can run comfortably on their shoulders and lap.
There are only three situations where children may ride in front or even without booster seats. These include when there's an emergency or when they are riding in another family's vehicle. If flagged, the offense is a traffic violation. The penalty is $60 plus points.
Should You Buy or Not?
If you have a child, there's no question that you need to have a car seat or a form of child restraint device. It doesn't matter whether the state allows it or not—it's for your kid's safety. The rules on driving with a child, however, can vary between states. It's possible that the kind of seat you have is not ideal, depending on the kid's age.
Buying a car seat, which can cost as much as $300, might also not be ideal if you're planning to travel out of state sparingly. Your child will grow, so the seat needs can change.
When on a holiday to Florida, it can be a more practical solution to rent. Costing less than $50, it is less likely to make a dent on your childcare budget.