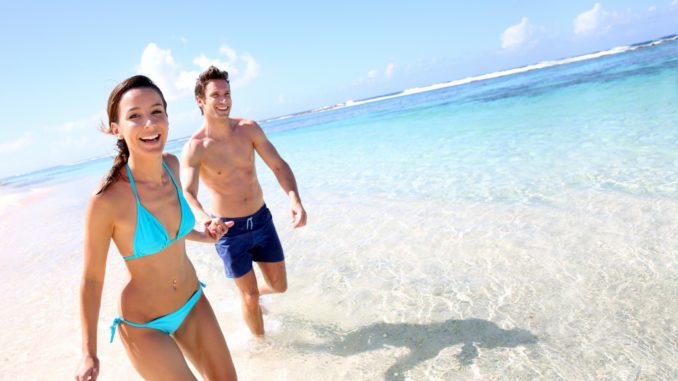 Two months into 2019 and before you know it, summer will be upon us. The season for beach trips and pool parties is exciting, but as you spend more time outdoors, it pays to be more vigilant about your facial care.
Your fun-filled beach itinerary may leave you little to no time for your usual facial care routine. But, overexposure to heat and sun can cause skin issues so it's best to have facial care products that you can quickly apply while on vacation. Luckily, the skin care industry is continuously introducing new and innovative products to the market. Natural products by COSRX sold in the Philippines offer the convenience of products you can use while on the go.
Before the Day at the Beach
Moisturize
Once you're settled after arriving at your destination, it's time to cleanse the impurities that likely collected on your face during your travel to your destination. Wash your face thoroughly, use a toner, then apply moisturizer. Dermatologists agree that by applying a layer of moisturizer before SPF, you are creating a barrier for the skin to absorb. This keeps your pores from getting clogged by sunscreen. The moisturizer also keeps your skin from getting dry throughout the day.
Apply Sunscreen
It's good to take preventive measures before stepping out for a day in the sun and it's best to apply sunscreen 30 minutes prior to sun exposure. But that doesn't stop at the body. You should apply an ample amount of sunscreen on your face for optimal sun protection. To avoid potential irritation and clogging of pores, apply a face-specific sunscreen.
During Your Beach Day
Take Care of Your Lips
Often, protecting your lips from UV rays is the least of your concerns while on vacation. But just like your skin, the lips are also vulnerable to damage when exposed to the sun. In your bag, keep a lip balm with SPF and reapply when needed.
Keep Your Face Moist
When you're outdoors, no matter how much moisturizer and sunscreen you put on beforehand, swimming and sweating can rinse it off. Keep your skin hydrated and protected with face mists and sunscreen sprays that you can easily bring in your summer bag. Also, reapply sunscreen to your body, as necessary, after swimming.
After the Day at the Beach
Apply Cooling Gel
Proper skin cleansing after a day out in the sun gets rid of all the sand and product build-up on your skin. After showering and ample cleansing, apply cooling gels and creams to help soothe the skin and alleviate sunburn. Cooling face masks help reduce redness and remove impurities.
Bonus Tip: Stay Hydrated
Keep yourself from getting dehydrated by drinking water frequently through the day. Exposure to the sun leads to excessive sweating, and drinking water replenishes the fluids that your body has lost. Bring a big-enough water container with you, your body will thank you for it.
Facial care and sun protection can do wonders for your skin. No matter where you're headed this summer, pay attention to your facial care. Eliminate post-vacation skin stress and take care of your skin before, during, and after your day at the beach or whatever summer getaway you've chosen.