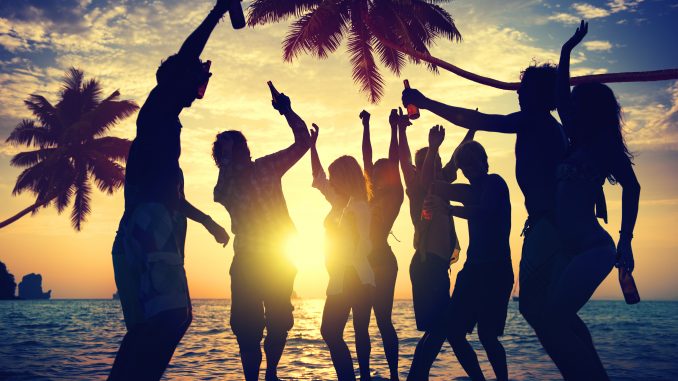 Regardless the time of the year, the good thing about tropical countries such as Singapore is that you can have fun under the sun without worrying when summer will end. Why? Because it is summer all year long!
Throwing a beach party in Singapore is very easy because you can do it tomorrow, the week after, or in the next few months. However, throwing a GREAT beach party can be challenging.
To make sure you and your guests would be able to enjoy the sun and the sand, here are some things you can keep in mind.
Plan ahead
Although you can literally throw a beach party in Singapore all year round, the secret to having a successful one is careful planning.
Knowing and visualising how the day would go can help you make sure that things will go according to plan and that guests would be able to enjoy dancing, singing, eating and drinking their hearts out.
Go for easy to maintain food
Serving steak on a beach from a cooler you brought is not only impractical, but it will also affect the flavour of the food. Opt for food that is easy to prepare and carry. You can go for sausage grills or barbecue.
Salads, sandwiches, dips, and other finger food can allow your guests to eat and socialise at the same time.
Stir up some cocktails
Have your guests contribute and bring their own booze. However, add your own personal touch by stirring up your very own cocktail mixes. Unleash the bartender in you and make your beach party even more enjoyable.
Have fun activities
What is a party without fun and games? Plan some games that you and your guests would truly enjoy. No idea what to do? Google beach party games and be amazed at how many games you can choose from.
Do not forget the music
Keep the atmosphere alive by choosing your playlist carefully. After all, music is part of every party.
Keep these things in mind and be able to throw one of the best beach parties of your life. Enjoy!