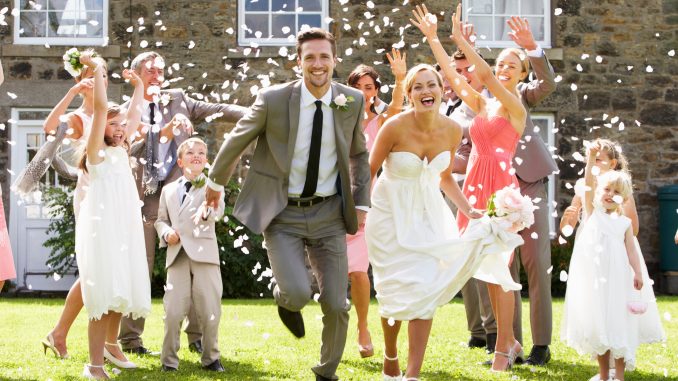 The wedding trends are in, and fall is the new wedding season. As more couples favor the mild climate, there is also a shift in the wedding styles and themes they prefer. Gone are the barn weddings of the previous year. Couples are more vocal about what they want this year, and wedding coordinators help them get it.
Your wedding plans should leave room for the following elements:
Elegance and Contrast
Last year, weddings were more laid back, with naked cakes and cupcake towers taking center stage. This year, however, more couples want to go back to the elegant wedding themes, with detachable wedding trains and veils, and tuxedos accentuated with a carefully selected pocket square.
Despite the elegant theme, however, many coordinators encourage couples in Minnesota, MN to add a contrasting twist to their wedding theme. For instance, you can talk to businesses offering wedding rentals about setting up tents for the reception, with balloons floating on the ceiling where chandeliers would adorn a regular ballroom setting.
Personalization
You're aiming for an opulent setup, but this doesn't mean focusing on the rigidity of table settings and following a strict wedding program. Personalized cocktails according to the couple's preferences are big in Minnesota, and some couples even want to have monogrammed ice cubes to show off a bit on their wedding day.
Good Food
The same attention to detail is expected in the food served at the reception, and wedding caterers say couples now come equipped with their favorite dishes — to be replicated for their wedding. Tasting menus help couples decide on the dishes that make the final cut, and farm-to-table seems to be a concept that sticks around. There is also the preference for seasonal items in terms of flowers and ingredients, which helps cut down on costs while going with a fall theme.
A wedding is more than just a ceremony. It's an occasion where people are expected to have fun. Make sure every detail of your wedding is thought out carefully and meticulously.