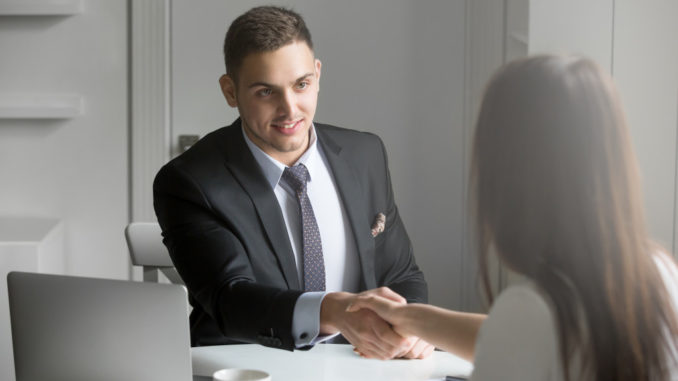 With so many people relying on the internet for everything these days, it's not unusual that many are turning to online platforms to grab new and better career opportunities. LinkedIn is undeniably the go-to social network for job-seeking professionals, and a recent survey shows that 92% of recruiters use social media in their work, with Linked In at the top.
However, with the convenience of the platform that gives employees, it can be challenging to stand out among the rest, especially since most recruiters are now using web-based or online recruitment software to streamline their hiring process to narrow down quality candidates.
To help you out, are five ways to effectively use LinkedIn to increase your chances of grabbing a better and lucrative career opportunity.
Build a Strong LinkedIn Profile
The first step to finding success in LinkedIn is having a strong profile since it's what expresses the value you can offer to recruiters. The basic tenets of a quality LinkedIn profile are having all the details, from a clear photo, educational background, to a detailed experience section. LinkedIn members with profile pictures and who post their skills are more likely to garner page views than those who don't.
It's also best to ensure your profile is optimized to attract visitors like recruiters. You can optimize your profile better by using LinkedIn's optimization tool.
Create a Targeted LinkedIn Network
It's best to build a targeted network in the platform to increase your chances of grabbing new opportunities, and even if you have a large following, it won't do you any good if you don't communicate with them. The three networks that you should keep in touch with include:
Former colleagues to improve your chances of getting referrals.
Industry peers to allow you to get better opportunities related to your niche.
Decision-makers and influencers at your target industry, giving you allies on your next job.
Keeping in touch with these specific networks gives you a better chance of grabbing more opportunities for your next career path.
Regularly Update
Although having a strong profile is a good start, just leaving it there won't get you anywhere. That's why your LinkedIn profile should be regularly updated to show employers that you're up-to-date, unique, and worth hiring. One way you can keep your profile alive is by regularly sharing topics related to your niche or posting informative long-form content, helping you position yourself as an expert in your chosen field.
Make Yourself Accessible
A common mistake that job-seekers make on LinkedIn is not indicating how people can reach them via personal networks, such as email or phone. The platform limits the number of 'InMails' that paid users can send and doesn't even offer it to free members. That's why it's crucial to list all contact details to not miss out on any opportunity. You can place your email address and phone number on your profile's summary to make it easier for people to reach you.
Directly Contact Recruiters
Because of caller IDs and overflowing inboxes, contacting recruiters can be challenging. That's why many people are turning to LinkedIn to get in touch with these influential individuals. Ensure your initial message only introduces yourself, what you can do, and not be overly pushy. It's best to send employers an InMail or personal email on Sunday to impress them that you're working and active even on the weekend.
With the ever-expanding online job market, it can be challenging to make yourself stand out among the rest, but incorporating these five tips can give you a great head start in landing your dream job.