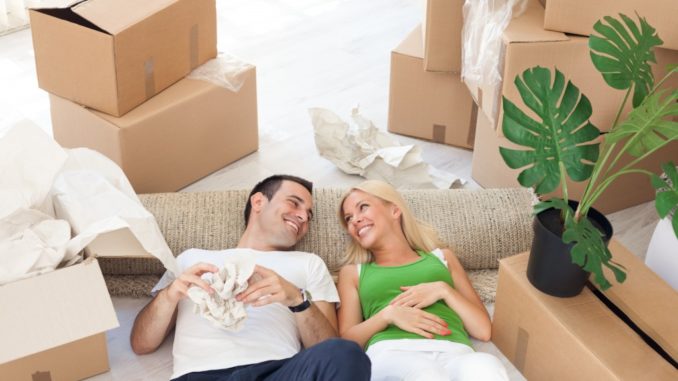 Moving house could be an overwhelming, exhausting, and nerve-wracking experience. But there's also something very exciting about it. So you've got a plan for packing and movers in place to help you move into your new abode in Salt Lake City, Utah.
But for your family's security and safety, remember to tackle these crucial tasks before moving in.
Change All the Locks
Once you're done with closing and you have the keys to your new home, get a locksmith to change out all the locks or do it yourself. The real estate agents, previous homeowners, and maintenance people probably have keys to your new digs.
But even if they don't, it's still a good idea to have new locks installed for safety purposes.
Give Your New Place a Deep Clean
You can either do the cleaning yourself with help from friends and family or get a professional to do this for you if time is a luxury. If you're going the DIY route, prepare all the tools and supplies you'll have to use.
These are mops, rags, buckets, brooms, different kinds of cleansers for different surfaces, and a vacuum, among other things. Seeing your new home sparkly clean and smelling good will make you even more excited about your upcoming move.
Apply a Fresh Coat of Paint
If you don't have the ability and the time to do this time-consuming task, save yourself some stress and trouble by hiring professionals. After all, all your paintwork will be for naught if you don't know how to patch up defects such as holes or cracks before painting them.
Prepping and patching up defects, after all, is a skill. So unless you're confident enough to do these tasks, leave them to the pros.
Get All Mechanical Equipment Inspected and Services
Ideally, you should get this done sooner rather than later. Ensuring that your HVAC system is functioning correctly is vital. And so is taking out a service contract so that you won't have to pay for costly emergency service when your HVAC system breaks down in the middle of winter.
Consider asking around the neighborhood for recommendations so you can be sure to hire a reputable contractor. This is likewise an excellent way to introduce yourself to your new neighbors.
Consider Installing New Switch Plates
Plenty of older homes, particularly those with a history of multiple remodels typically have discolored and dirty cover plates, damaged vent covers and mismatched outlets. Replacing all these, instead of just cleaning them, which frankly might not do much, will lend a newness and uniformity to your entire home.
It is, however, very important to note that although switching these devices will just require a screwdriver, remember that switching out electrical devices comes with risks. Unless you are 100% confident about your skills around working with electricity, get a pro to do it for you.
Moving house is stressful enough as it is, and you wouldn't want to add more stress by moving into a home that isn't ready. So do all the suggested tasks above before moving in.