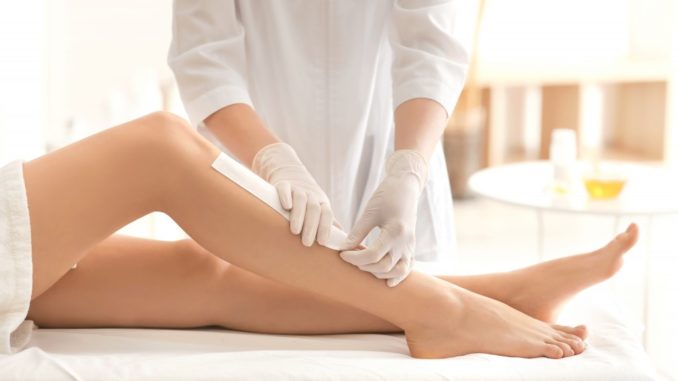 Getting a Brazilian wax, or whatever type of waxing, at the salon can be stressful. Most of these procedures are painful and is expected to be a bit uncomfortable, which is why it is important to prepare yourself physically and mentally beforehand.
Here, we will discuss some of the most important things you should do before getting your Brazilian wax at a Salt Lake City waxing salon.
Clean the Area
It is common courtesy to clean your bikini area before heading to the salon. Make sure that you have properly washed before the appointment and that you have exfoliated the skin properly to eliminate dead skin cells. Doing this will lessen the pain and the difficulty of waxing. Plus, the outcome will be much smoother.
There are usually wet wipes available in the salon and if there is none, you can always ask your waxing technician to get you some to have yourself cleaned up before the procedure.
Avoid Using Oils and Lotions
The waxing technician applies the powder on your bikini area for a reason. This makes the area easier to wax, as the waxing solution will better adhere to dry spots and areas of your bikini area.
Avoid using oils, lotions, and moisturizers on your bikini area before the procedure, as this will only make things difficult for your waxer. Make sure to let them know if you have applied anything else to the area before the procedure so they can advise you to clean it up right before the waxing procedure.
Look at the Length of Your Hair
If the hair on your bikini area is less than an inch long, then you might want to delay the appointment. Having hair less than an inch long on the area will not suffice, as the waxing solution will not adhere well to the hairs.
Having hair that's too long won't work either, as this will most likely cause breakage and will cause you a lot of pain. If the hair on your bikini area is longer, then keep it that way and let the technician trim it for you before the procedure. They would know the ideal length, keeping things easier and less painful for you.
Use the Calendar Method
Using the calendar method is not just for birth control. You can also use it for waxing appointments, as having your body hair waxed right before and after your period will cause a lot of pain.
Make sure to get the appointment weeks before and after your period so you would not experience too much pain during the procedure. If you feel like you still could not handle the pain even weeks before or after your period, then take a painkiller 30 to 45 minutes before your appointment so you will feel less pain down there.
Always talk to your waxing technician and as them for advice regarding your appointment. Listen to their aftercare tips and make sure to follow each tip to make sure you wouldn't get an infection or even an ingrown in your bikini area.