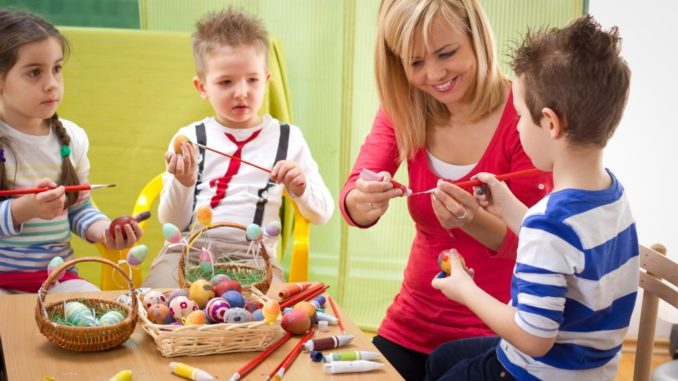 Your precious little ones grow up so fast. Soon, you'll be left with an empty home and postcards for special occasions. Parenthood comes with all the joys of seeing the children discover new things, but it also comes with the pains of seeing them grow into their own person. What if there was a way for you to see children grow without necessarily feeling the pains of giving birth or seeing them move away?
Anything you love can be turned into a profitable business, and yes, that involves your love for children. Here are some suggestions for someone like you:
Child Care
Caring for children is the primary task of parents. When children go to school, they earn second parents in the form of their teachers. You can be involved in the child-rearing and educating sector by looking for childcare business opportunities. You don't have to be a teacher to qualify as a business partner or franchise owner. All you have to be is someone passionate about children and who wants the best for them. This kind of business deals with their education and safety, so go ahead and learn about the latest teaching practices that are effective for children. As each child graduates out of the preschool and continues onto formal schooling, you'll feel the pride that a parent feels after rearing their offspring well.
Baby Clothes
If you're more hands-on and want to enrich the lives of children while helping their parents, a clothing shop can be a good fit. Ideally, this requires that you know how to sew baby clothes, but you can also outsource the actual sewing to someone with better skills. All you'll have to do is set up shop in a place convenient for moms, who often don't have all the time they need to shop around. You'll also want to design the shop to be child-friendly. A diaper changing station should be accessible so that mothers who carry their children around will know that this baby clothes shop understands their needs. Consider an online shop as well, for parents who would rather stay home with their kids.
Educational Tours
As children grow up, they become more curious about their surroundings. Soon, they'll want to go to the zoo, park, or other places of learning. These are perfect for the curious mind of children as everything new looks exciting for them. You can be in contact with museums and historical places to set up tours, which you can inform schools about. Imagine a bus full of children visiting the butterfly center. Or them being little chefs for the day. Or them learning how to operate the cash register. The possibilities for their futures are endless, and you're helping their parents get a glimpse through these tours.
No passion is unprofitable. As long as you consider your options and think of ways to truly help those you love, you'll come up with an excellent business opportunity for yourself and be a new partner for parents and educators.