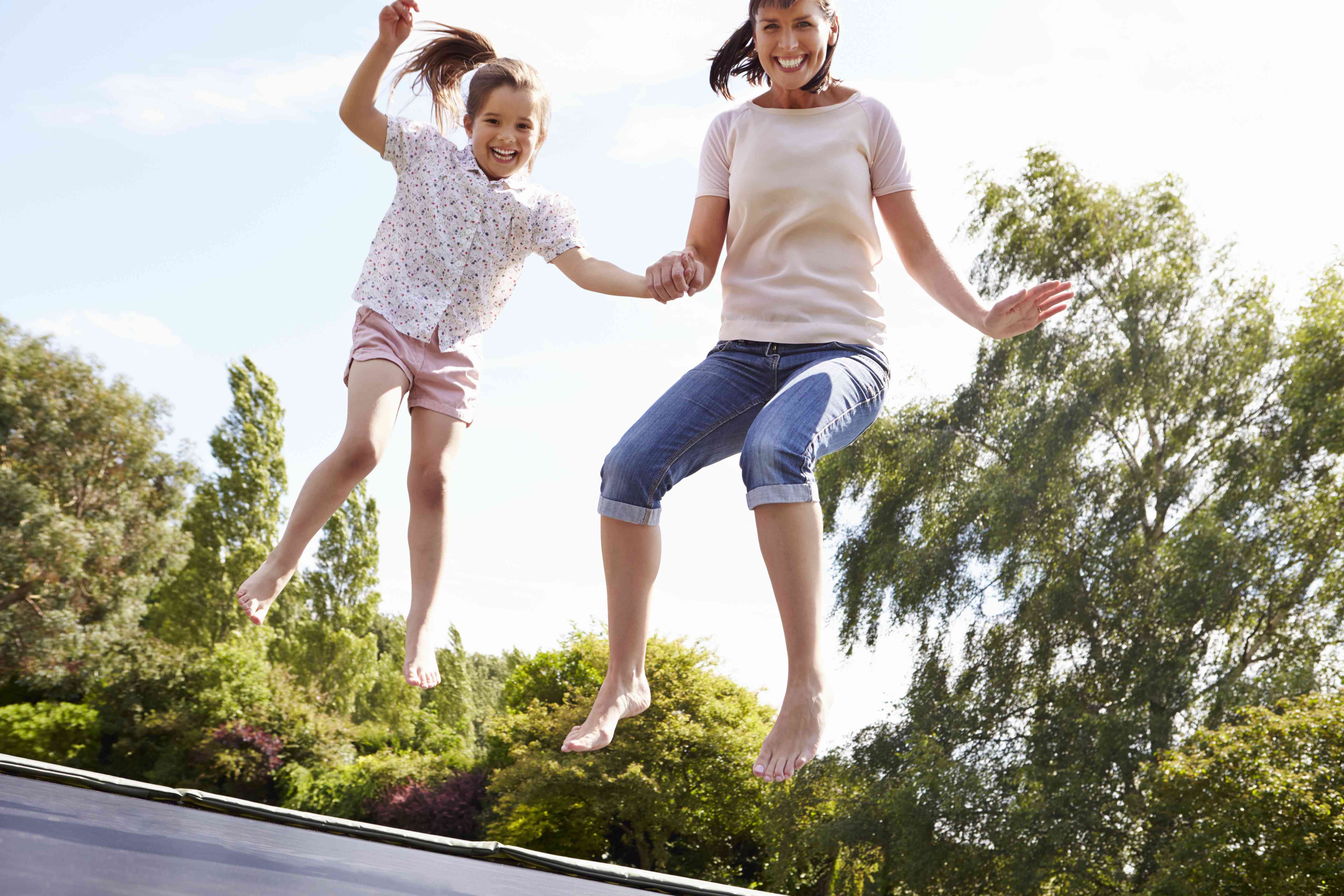 Trampolines are a curious breed. They not only offer superior physical benefits, but they are as fun as can be. In short, they're perfect for the family, offering unlimited excitement right at the backyard.
A trampoline could have no greater impact than on your child. In a society rife with substance abuse and drug addiction, trampolines could be just the device to young ones away from all the bad habits.
It Starts Young
It's funny how bad habits can breed in a family. If a father is heavily invested in smoking, children may look at this as an example. Research from Purdue University reveals such facts. According to the research, kids whose parents or siblings smoked heavily have a high likelihood to be heavy smokers themselves. Led by Mike Vuolo, a sociology expert on youth behavior and substance abuse, the study revealed that even parents who smoked later in life had a profound influence on a teen's heavy smoking.
On the brighter side, coaches have constantly seen how the role of a positive role model have a strong impact on the development of a young athlete. And, this is nowhere near as apparent than with a sporting parent.
The Joys of Rebounding
In this picture, there may never be an act more spot on than installing a trampoline in your backyard. When people buy trampolines, it means they're ushering wholesome fun to the whole family. Watching a child engage a trampoline should tell you that.
As the Best American Trampolines notes, rebounding enhances your child's motor skills and lays the groundwork for an active lifestyle. Any sport, whether volleyball, basketball or tennis, is actually a refined exercise on body and mind coordination.
The great thing about this is you introduce a perfect way to be fit without the heavy constraints of working out on a gym. Most importantly, you are teaching your children the joys of sports without forcing them. That's the magic a trampoline brings.