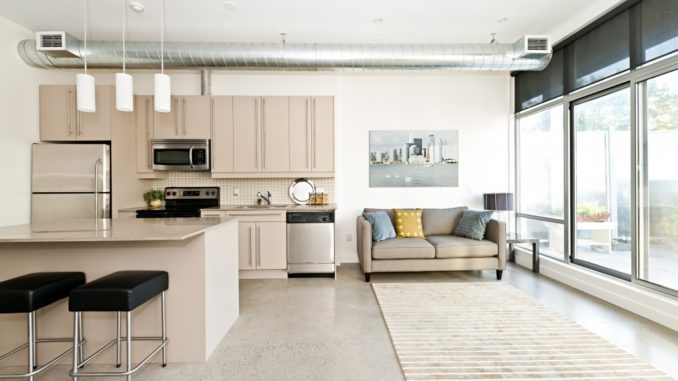 Designing your apartment can influence the way you experience things. Your choice of furnishings and displays are reflections of your tastes and inner sensibilities. You may want to put all the displays and designs into your apartment but are you sure that doing this will make your space better? You have to consider some things if your goal is to live comfortably. If you are deciding on the type of home you will want to have, you need to plan things carefully. To achieve your #HouseGoals, you will need to know the few elements of good apartment design. Designing an apartment can follow much more different rules compared with designing a regular home.
You may find it hard to design your apartment, especially if you have limited space. The rules of apartment design may seem like to contain you, but there are actually a lot of opportunities to play with. You can always let your imagination run wild and conduct some trials to find what will work and what will look good. If you are looking for some ways you can actually make your apartment look better, here are some of the tips you may want to keep in mind:
Mind the textures
Some apartment owners think that flat design is all about simplicity and minimalism. But that is not always the case. Simplicity can make your space look bigger, but it will lose its character and appeal. What you should do is add layers of design. You ought to have textures in your space. One way of doing it is by incorporating patterns throughout the space. For one, you may choose to put up wallpaper. If you are looking to make your living room much more alive and interesting, you can put rugs and carpets. Accentuate the sofa with colored throw pillows.
Value minimalism in furnishings
Storage is one of the major concerns apartment dwellers want to address, given the limited space that they have. In this case, you should prioritize minimalism. That way, you will be able to save space. For one, you can go for furnishings and fixtures that also double as another piece of furniture. Your bed can have storage space underneath it where you can keep your clothes. If you want to save space with doors, do not go for the usual ones—go for the likes of glass cavity sliding doors.
Pick a theme
One of the key elements of great apartment design is the theme. The theme basically sets the mood and tone of the space. This is primarily the projection of the aesthetic tastes of the dweller. You may go for a singular theme, but you can always go for themes that will allow you to mix and match two or more design plans.
Designing your apartment may feel like a challenging task at first, but when you have a plan, you will have a direction. When you have a direction to follow, you will find it much easier to implement designs. You may seek inspiration from magazines and interior design websites. But if you want professional output, work with a reliable interior designer.