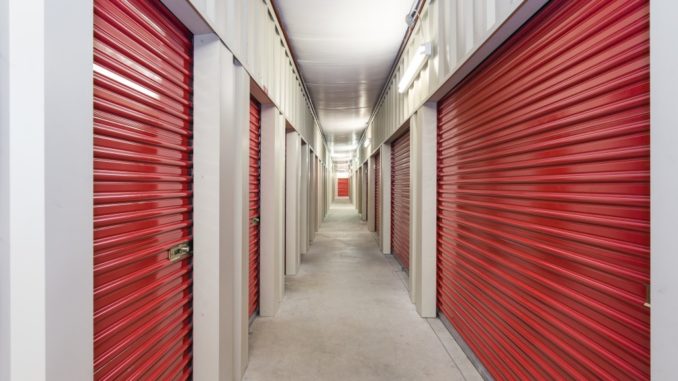 Renting a storage unit is a wise, space-saving solution when you need a place for belongings which you have no space for at home. Storage facilities are pretty accessible, secure, and convenient. But as a first-time storage unit renter, you may find yourself facing options you know close to nothing about, and questions about how storage units and facilities work. So, here are some things you need to know about storage unit renting.
Storage types
There are two types of storage you can choose from, namely a full-service storage and self-storage.
A full-service storage facility offers a valet-style service. Basically, they will pick up your belongings from your home and bring the stuff over to a storage unit in their facility, and then deliver an item in storage right to you upon request. These companies often allow you to request and schedule a pick-up or return from the comfort of your smartphone. They will also take pictures, and keep a record of your belongings in storage, so you can simply look at photos or check your inventory online to know what is in your storage unit.
Self-storage, on the other hand, is the classic and more popular option. A self-storage facility provides a secure, safe, and affordable way to store home items, and even larger possessions, such as boats. With self-storage, you will be responsible for delivering your stuff to the storage unit yourself, and picking up an item from the unit yourself. You will also need to document your own belongings.
Unit sizes
Most self-storage facilities offer several unit sizes for rent. They will let you choose from at least five sizes, which usually include 10'x20', 10'x15', 10'x10', 5'x10', and 5'x5', while many offer larger units, as well.
Full-service storage facilities offer a variety of unit sizes, too. However, the price and required square footage will likely be based on the number of boxes or bins that you are going to request. Unit sizes widely vary per company, so you have to check with the facility that you are planning to use.
Determining the cost of a storage unit
The cost of the unit you rent will be based on how much and for how long you are going to store. Should you choose to use a self-storage unit, the facility will likely offer you contracts on a monthly basis, so you can choose between storing temporarily or long-term. Contracts offered by full-service facilities tend to be different for each company. Some may insist on a three-month minimum, while others may offer monthly contracts, as well.
What to look for in a unit
When assessing storage facilities, one of the top things you need to consider is accessibility. Aside from proximity, you also need to consider a facility's opening days and hours. For one, compare their gate hours and office hours. Their gate hours may be long, but their office hours may be a lot shorter for when you need to raise some concerns to the facility's staff. Before you rent a unit, the hours of the facility should match your availability.
You also need to check the safety and security of the storage facility. Check the number of locks of your unit, and ask if the facility has video monitoring and in-person surveillance. The lighting comes into play here, too.
Of course, you need to know about the pricing and the contracts they offer. You might require climate control for items that are sensitive to humidity and temperature fluctuations, which comes at an additional cost. If you are storing valuable items, ask about insurance policies.
The place you choose should be able to preserve your belongings securely and in good condition, and it should be run by people you can trust. Evaluate your options carefully, because you are not leaving mere things in your storage unit, you are committing memories and prized possessions to a space that should safeguard them.