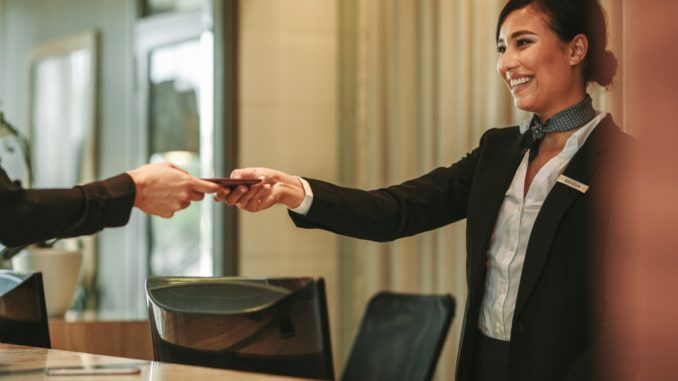 Aside from the fantastic room accommodation and service, one of the things that most guests look at is the bathroom. You need to ensure that it's always clean and up to date with the latest trends. But with all the trends for 2019 already forecasted, is there a way for your hotel to catch up?
Hotel Designs says that most homeowners would want to have luxurious modern bathrooms in their homes. But since it takes thousands of dollars to update the one that they have at home, they expect most hotels to have the same design that they've been dreaming to have for years. So, to help you understand their wants, here are a few of the key design trends and how you can incorporate it in your hotel's bathroom.
Design trends for 2019
Creative tiling
Old tiles can look dull. So, try to look for new materials that you can set up as the bathroom wall panels. You can consider asymmetrical cuts and chevrons to complete the entire look. You can also mix it with a creamy white marble to give it a luxurious feel.
Naturalistic approach
As more and more people become aware of the environment, a growing number of guests also want to get closer to nature. Lifestyle Asia says adding elegant faucets to vintage-inspired tubs can give the bathroom a contemporary feel.
Mixing metallics
Metallics have always been a favourite in most hotels for several years, and it doesn't show any signs of slowing down. But it can get dull at times, primarily if almost every hotel uses them. So, one way to make it work is by mixing other kinds of metal to create a look that'll surely dazzle your guests.
You can add metallic shower enclosures or mix it up with copper brassware to complete the look.
Beautiful contrasts
Creating high contrasts inside each room is beautiful when played well. Even adding superbly-tinted screens can help create an exciting contrast, especially inside smaller bathrooms. Although some people may disagree, applying darker schemes inside the toilet can make it more glamorous.
Layering of colours
Mixing colours can be tricky, especially when it comes to hotel bathroom space. But adding a range of shades and colours into the bathroom can make it feel welcoming. Even more, it also adds a bit of spice and interest into the mix, too.
However, you need to make sure that the colours that you choose can tie the room together. So, if you're going to bring variations of colour, you need to add a layer of accessories that have soft hues. Doing so will help change the colour scheme based on the season.
These are only a few of the latest trends that you can consider for any hotel. There are several other trends that you can do as an inspiration. You can also check out a few magazines for ideas. Looking at websites can also help. Doing a few renovations in each room would help increase the number of guests that you will have in the business.