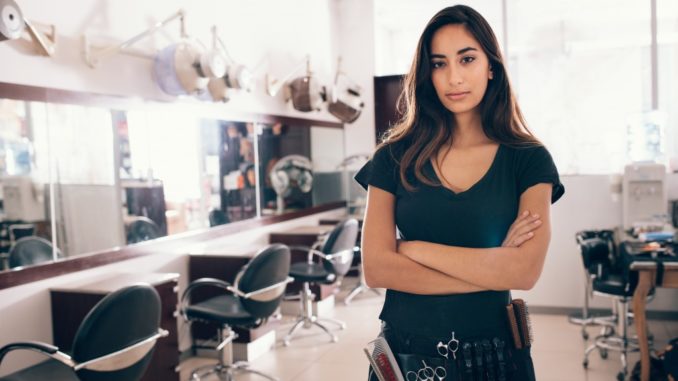 If you're good at styling and taking care of your hair, you might have a valuable skill in your hands. You can turn that talent into money with your own hair salon. However, a lot of businesses fail because they're not being run right. If you're interested in operating a hair salon business, here are a few tips on how you should start one up.
Have a Business Plan
Though you can be optimistic about it and start one up, a successful hair salon is only possible if you have a solid business plan behind it. It may sound daunting, but you don't need an MBA to outline a simple business plan. To make it easy to understand, a business plan is an answer to all the questions about your business. This includes who your customers will be, how you will earn money, and how will you respond to problems.
For example, you might decide that you will be open to male and female customers and that you will be offering haircuts, styling, and some other haircare services. That is the most basic business plan. Of course, you'll need to put in a few more details so that you can present it to others and so that you can have a more detailed strategy
Have a Source of Funding
Any business needs capital. You are going to need money to set things up initially, and you will need quite a bit of it. Of course, it is possible for you to fund everything if you have a nest egg. However, for those who are not as lucky, loans and the like can be a big help. Note that you won't just be paying for the initial equipment and salaries. It will take time before your business becomes profitable, so you are going to need operating funds for a few months. You might even snag an investor who can help fuel for your salon for a few months before being paid back when the salon becomes profitable.
Have the Perfect Location
To open a salon, you're going to need a good location. Pick a place that gets a lot of foot traffic and is very accessible. This ensures that customers will be able to see your place and can get there fast. Try to aim for a place that has no nearby salons so you won't be fighting over the customers.
Have a Complete Set of Tools
You'll be cutting and styling hair professionally. This means that you need to have a professional set of tools. This starts from hair cutting shears to hair curlers. You want to be able to do all that you can with your client's hair. This means having the best possible set of tools around.
Have a Good Team
Though it is possible to do everything by yourself, it would be better if you had a small staff to help you out. You might have a receptionist or an extra hairdresser. With additional people, you might need to pay salaries but being able to handle more people can be profitable for a business. Just ensure that they can do their jobs and that they can deliver results.
Ready for Business
Hair salons can be profitable if run properly. The tips above should help ensure that you can have a good start in the business. This should be enough of an advantage that you can learn the ropes well enough to start earning money.