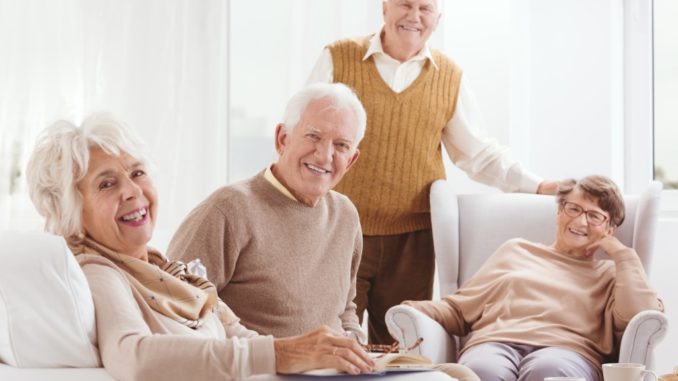 Bathrooms are the most dangerous places in the house for seniors. More than 30 percent of all Americans over the age of 65 experience accidental slips and falls each year. Bathroom mishaps account for 80 percent of these accidents, and most of them could have been prevented with the proper precautions.
Get a Grip
If you are a senior living independently or you have an elderly family member at home, the right bathroom accessories can save you a few trips to the emergency room. Carefully placed grab bars can provide extra support and stability on every bathroom trip. Make sure the floors are free from mats or rugs that can slip from underneath or tangle with a walking stick or any other mobility aid. Grab bars around the toilet are especially important since this is where most bathroom trips usually end. Moving to and coming from the bathroom requires greater support as it involves changing positions and elevation. Sitting down can be exacting for a person with weak knees or other mobility problems. Grab bars around the seat or built into the seat itself ensures added safety and more comfortable use. Raised toilet seats can also make using the bathroom easier, but additional grab bars are still needed to ensure safety.
Raise the Tub
Seniors will usually forgo soaking in a bathtub because of the difficulty in getting in and out of one, and the accompanying risk of falling and drowning. While this is true for standard tubs, walk-in tubs have radically different designs and provide a safer alternative. Walk-in tubs allow seniors or anyone with mobility problems to merely sit down to have a relaxing bath. Getting in and out of one is easy as seniors won't need to move into a lying position to enter the bath. A sitting position helps prevent accidental slips since your feet are always planted on the ground. Just make sure that the bathtub door opens outward for an additional layer of safety. Soaking in a walk-in bathtub is far safer than having a shower. Even with grab bars all around, water and soap continually make the floor slippery and prone to accidents.
Light Things Up
Eyesight and reflexes are some of the first things to dull when reaching later ages. Night time bathroom trips can be dangerous, especially since most of the household will be sleeping. Consider keeping the lights turned on in the bathroom during night time or use a glowing light switch for added visibility. Motion-activated lights are even better options; they keep seniors from fumbling for the light switch and immediately provides vision upon opening the bathroom door. Motion-activated systems are relatively common nowadays, but the installation might require a little expertise.
Bathrooms are the most dangerous places in the house for seniors, but you can change all that. Sure, making a bathroom safe for seniors requires a bit of effort, but most of the changes will ensure years of safety for yourself or a senior family member.