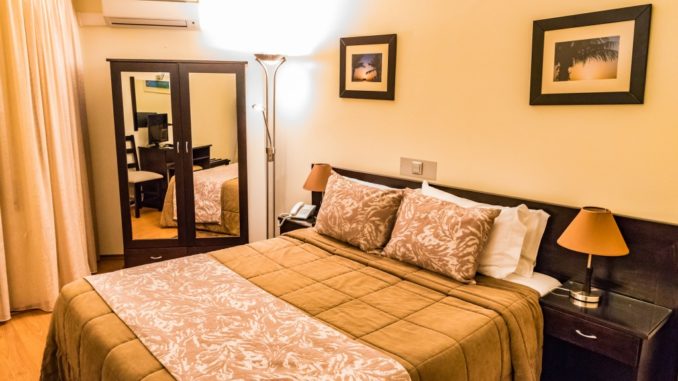 The Airbnb trend is sweeping the real estate market — and the world. The website boasts over 4 million owners worldwide that rent out everything, from humble camping test sites to historic castles. There's been plenty of success stories from individuals that turned Airbnb or the leading name of the "sharing economy" into a lucrative way to earn passive income.
If you're looking to invest in an Airbnb rental property for the first time, here are a few things you should keep in mind to maximize profit and increase your chances of achieving long-term success.
Keep the Property At Its Optimal Condition
When you become an Airbnb host, expect to shoulder the responsibilities of a hotel owner or manager. That means you need to prepare yourself to address the demand for quality services and amenities from your potential renters. Many will have decided to stay in your property instead of a motel or hotel, so they'll likely expect to have the same degree of comfort and cleanliness they'd get from those places.
Besides visiting your rental unit once in a while, it's ideal if you do a regular sanitation sweep. Ensure you have your property disinfected, replace all linens after each guest leaves, and conduct pest control or bed bug control regularly.
Outsource Work
When it comes to running Airbnb rentals, you'll need to consider several things regarding management, from electrical to plumbing aspects. For instance, if your guests are having an issue with a leaky faucet in the kitchen sink, outsource the project instead of making the matter worse. Your time will always be your most valuable asset as an investor, so when you're willing to delegate, you're doing what's best for yourself, your business, and your budget.
Consider Long-Term Renting
Renting out a property an Airbnb may not make sense if there's minimal demand for short-term rentals in its location. That is especially the case if your property is situated in a residential area instead of touristy ones. In this situation, you should rent out the property for the long-term.
The demand for affordable long-term housing is at a new high, and the only downside is you won't be able to list your property for higher prices per night. However, if you list your property at an affordable rate for long-term usage, you'll be free from worrying about the whims of the market while gradually increasing your profits.
Prepare Yourself Financially
Although the Airbnb sector is a great industry to take part in, investing in rental properties, especially those in high-demand areas, can be costly. That's because of its location and popularity amongst travelers. It's possible that what you make on Airbnb won't be even enough to cover your monthly mortgage payment for the property. Additionally, unless you hire a management company to help you, you'll need to spend a hefty amount of money and time maintaining the property and cleaning up after your guests.
Moreover, you may also need to abide by the local law's regulations regarding businesses, such as having licenses and paying extra fees and taxes. So, before you dive into the business, ensure you have enough capital.
Rental property investments like ones from Airbnb are generally low-risk but promises significant returns. However, remember that, like any investment, it's bound to have its pros and cons. Although you can't entirely get away from losses, incorporating the tips mentioned can help increase your chances of scoring profitable returns and ultimate success.