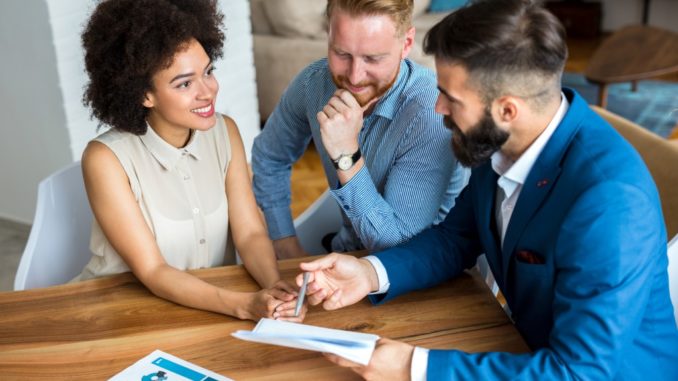 You've finally reached a point where you can now purchase a home. It's exciting but certainly not without its challenges, especially when you're doing it with a spouse or partner. She loves the great outdoors and wants a property near a forest park or lake. You prefer a modest to a large-sized condominium with fireplaces strategically located across the open concept layout of the unit.
Then there's the decision about where to go or what house to choose. You're considering a few cities in Utah like Logan, Ogden, and Midvale as these are the top three cities with a booming real estate industry.
The checklist is long, and trimming it down to something that you and your partner can agree on is a task in itself. Here are some ideas to get you there without losing your sanity:
Stepping in the Right Direction
Both of you probably have a long list of criteria for selecting your new home. Different interests. Different priorities. But your love for each other is far greater than these differences. Neither of you will get all that you want.
A critical step to take is to narrow down your list of preferences to maybe six or eight items. Rank them with the mindset that the ones that find themselves at the bottom of the list are the ones you're willing to give up.
Your partner will do the same. From this process of elimination, you can come up with a combined and shorter list. Keep an open mind and be honest about the things you're willing to sacrifice.
Understanding the Market
The real estate market dived into the recession more than a decade ago, but it began to pick up again, with home values ranging from $106,100 (Ogden, July 2012) to $212,000.
The 2017 levels in Ogden is at $153,100. Salt Lake City is at $293,600, and Sandy is the most expensive at $308,600. That is quite a price range between Ogden and Sandy. As of April 2019, median property price in Ogden is now at $229,900. These figures will help you in the elimination process.
Deciding on Key Features
If you've hired a real estate broker, that's probably one of the smartest moves you can make. Clever, an online home-buying guide, cites that brokers can help make property listing, bargain for prices and put in offers.
The style of the house (or apartment) is another consideration to make. The six most common forms of homes in the state are Pioneer, Victorian, Early Twentieth Century, Period Revival, Early Modern, and Post-war Modern. Find out what you can about these designs and see what catches your fancy.
From the outside, we go to the inside. For several years, the open floor plan or open concept has been the fad. There is a continuous visual flow upon entering the living room, and as you move your gaze towards the kitchen-dining area, your site is unhindered by doors or walls.
Trends change, and this open concept is now being challenged with new ideas like the "two-kitchen" idea. You've taken the first step of letting go of some of your preferences. But understanding the market and narrowing down your standard list to a few essential items will help you make the best decision.