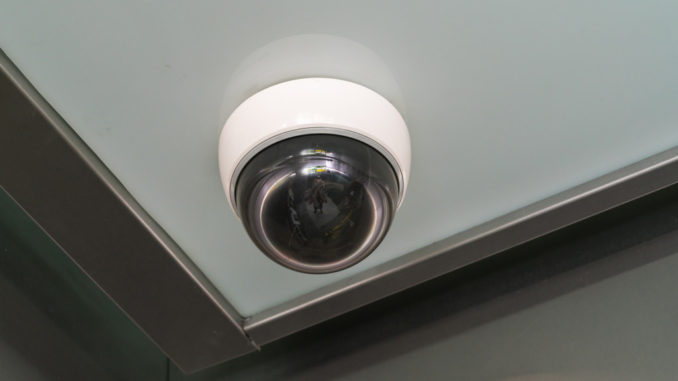 Your home is supposed to be your most secure place. But it is not as safe as some people think. Each year, there are 2.2 million home burglaries in the U.S. alone. This means that there is a burglary every 15 seconds. Not becoming part of that statistic should be your goal. The good thing is that you don't have to turn your home into a fortress. There are simple improvements that can quickly make your home much safer.
Secure The Doors
A surprising statistic that often comes up is how often burglars use the doors to enter a home. 74 percent of the time they just go through the front door itself. This makes securing the various doors in your home a priority. The front door should get a strong lock and even a deadbolt to add another layer of security. The other doors should also be secured. Additionally, the back door of your home will need to have the same things installed. If you have any large side doors, you should be extra careful and add some more security features.
One major area that many people forget about is the garage. A robber could pry a garage door up and sneak through an internal door. You'll need garage door installation experts to put in a secure garage door set-up so that no one can raise them unless you want to.
Put Up Boundaries
If your home has a large yard, then you should seriously consider putting up fences or walls. Depending on where your house is, a basic fence can do a lot to discourage potential burglars. Even a simple picket fence in the suburbs can prevent burglars from entering your property. Thieves are usually looking for easy targets and a fence can increase the difficulty for them.
A home in a more isolated area will probably need something more though. If you have a large property, don't hesitate to get large wire fencing to keep intruders out. They may not look nice but they can be effective.
Install Lights and Cameras
Another upgrade that will frighten away burglars is the installation of some light and CCTV cameras. Motion-sensing lights that you activate at night can be a good example. Once you lock things up, turning these on will immediately respond to any man-sized intruder coming near your home. A few spotlights can convince thieves to not approach. Place these lights near all the entrances to your home.
You should also consider mixing in CCTV cameras. These allow you to have a view of the various parts of your house with a glance. Place them in blind sports so that you can easily check on the various areas of the house. This ensures that you have a view of everywhere around your place. You can then digitally record the video so that when a thief does steal for you, there is video evidence of what happened.
Make Some Noise
Lights are not the only thing that will be able to frighten away potential thieves. A simple alarm can be very useful in this. Loud noise can surprise a thief and chase them away. There are several alarm systems that you can use. A basic alarm can trigger when someone breaks a window or opens a door. Some alarms can alert independent security and even the police. You can have a sign in front of your house that indicates the presence of an alarm to convince thieves to choose another house.
Do Some Creative Landscaping
Another change you can consider in your home is to change the landscaping. A clean and flat yard is preferable because it minimizes the hiding places a thief can have. It allows people to see whoever is approaching. If you have trees or shrubs in your yard, you should remove them. Getting rid of the various hiding places can stop thieves from trying to get close to your house.
You should also take note of trees that have branches that are close to any second-floor windows. This can allow thieves to avoid any security measures you placed on the front door. If you want to have trees near your house, you should trim those branches and have the trees placed some distance away.
Security should be a focus when you are making home improvements. It is easy to make a mistake and leave a path open for robbers to steal from your house. Take the rights steps though and you can be sure that your belongings and family are safe from any possible intruders.