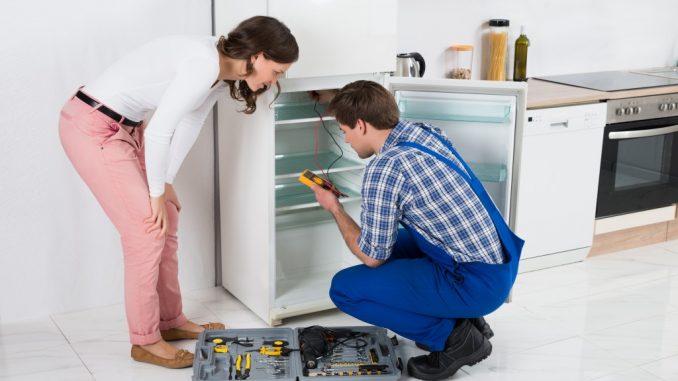 The average cost of refrigerator repairs in the U.S. cost between $200 and $400, although the price may be more or less expensive depending on where you live in the country.
If you live in Utah, the fees for a fridge repair in Salt Lake City may not include the cost of fixing problems with the icemaker. This may cost an additional $330.
Common Problems
Some of the common problems with your fridge may be loud and strange noises that indicate something is not right. If you hear buzzing, vibrating, or humming sounds coming from the unit, then these could be solved by checking the icemaker or adjusting the level of the fridge.
If you still can't determine the cause of the problem, there may be a major issue with the compressor. It may cost you up to $200 for such repairs. There are other times that you may only need to replace the appliance, especially if the cost of repairs would be the same price for buying a new one.
Repair or Replace?
Refrigerator or freezer units are ideally suitable for repairs if you have been using them for less than eight years. Not all types of repairs are also priced the same. Repairs for a built-in unit cost less if they are not more than five years old, while side-by-side refrigerator repairs cost more if they have been in use for more than five years.
You are likely better off with buying a replacement for a unit that's more than 15 years old, as doing so may help lower your utility bills at home.
Even if you have a warranty on your household appliance, some services may still require you to spend on certain repairs for a refrigerator. How much are you willing to pay for them?