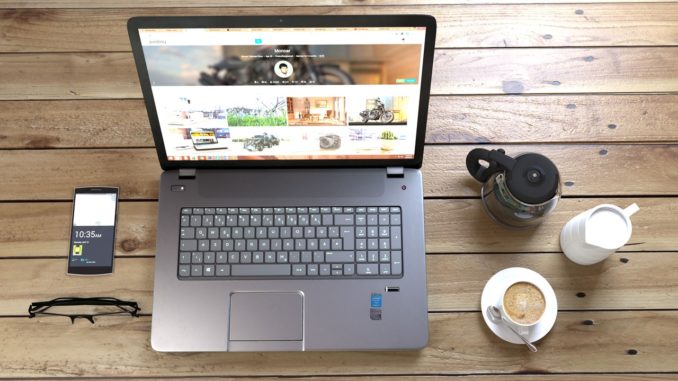 A survey on consumer's behavior and practices revealed that 82 percent of all smartphone users conducted "near me" searches before they went shopping. Additionally, over 90 percent of the survey respondents said that they also usually clicked on the websites on the first page of the results.
To a small business owner struggling to get his products out in the market, this information is valuable. This tells him that consumers look for products within a specific location and that any website that appears on the first page of the search results gets traffic.
Local SEO experts in your community can help your website achieve local search visibility.
The Processes Involved in Local Search Visibility
Local search engine optimization (SEO) is a campaign tailored specifically to help small to medium businesses gain leverage over competitors in the neighborhood.
Local SEO is similar to the usual SEO campaigns except for more localized content. You need to establish your presence in your local market, and you can achieve this by:
providing content native to your neighborhood
writing location specific copy for ads
redesigning your website to make it local SEO friendly
encouraging current customer reviews
gaining related backlinks
setting up a Google My Business profile
These steps will help increase your chances of ranking higher in location-specific searches about your products or the industry you're in.
Optimized website content
The first step in optimizing your website for local search visibility is to provide content and services that are unique to your place. For example, if your business deals with snow clearing services in Denver, Colorado, your business will rank near the top among other snow clearing services in Colorado.
Your blogs and other website content and copy should reflect location-specific services, so your website shows up on the first page of a specific query.
The next step after this involves redesigning your website to make it SEO friendly. Since most searches today are done on mobile devices, your website has to be mobile-friendly. This will allow you to make the most of opportunities.
You can check Google's Mobile-Friendly test to see if the changes you've made on your website took effect and facilitate easy user access. The simpler, more direct to the point your website is, the easier it is for consumers to use.
Use location-specific keywords everywhere you want to direct traffic to
Use location-specific keywords everywhere, including your blogs, your advertisements, and in your meta tags. Doing this tells Google that your business is location specific and ranks you higher for that specific category.
Customer reviews from locals
Reports show that 91 percent of consumers trust online reviews, which means these are important reputation builders for your business. Online reviews from locals in your area add to your reputation as these are people near you who have tried and used your products.
Online reviews can introduce new customers to your website and help with brand awareness. With brand awareness, even if your website doesn't rank at the top of a search results page, customers would still click on your link because they recognize your brand.
For your company profile to appear complete with ways on how to quickly reach you, you need to set up a Google My Business profile. This online directory serves as your probable clients' first look at your business and what you do.
Most consumers rely on the internet to find local businesses. They're likely to use mobile devices and they'll sometimes look to reviews of other customers to make a decision. By optimizing your website to meet these things, you'll be in a better position to attract users and rank on the first page of a search engine results page.