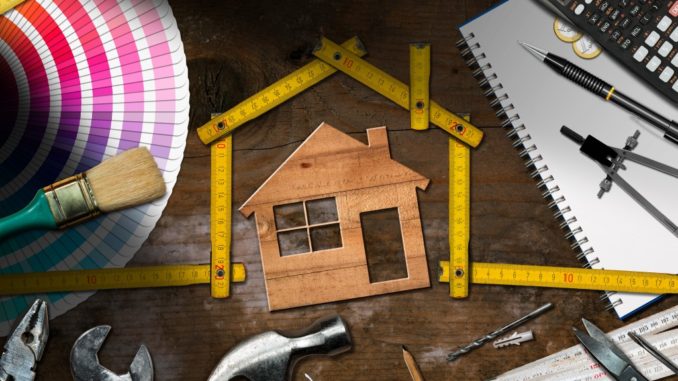 The health and safety of your family are key to improved quality of life and productivity. A pest-ridden home is uncomfortable to live in, and exposes it the occupants to diseases. Proper maintenance of your home is, therefore, necessary.
Pest Control
This aims at getting rid of pests and keeping them away from your home. Pests such as bugs, termites, and cockroaches tend to invade houses in colonies. Necessary actions and measures should be taken to control them. Such include keeping your house clean, efficient garbage disposal, and seeking help from pest exterminators. There are pest control companies in Chesapeake, Virginia that offer termite control services.
Professional exterminators are well-experienced and trained on various pest control mechanisms. They also inspect your home regularly and offer lasting solutions to pest control. Such solutions include exclusion, where they block entry points for pests, thus keeping them out of your establishment.
Pests threaten the quality of your life as they cause diseases among human beings. For example, mosquitoes cause malaria and dengue. Cockroaches and rats contain parasites that contaminate food, causing diseases such as diarrhea. A pest-free environment is necessary for your family's health and safety.
Clean Air Filters
The quality of the air inside your house promotes your family's respiratory health. Efficient air filters remove dust, pollen, and other forms of particulate matter from your indoor environment, ensuring that the air is clean. Moreover, clean air filters keep away particulate matter from your HVAC system, causing it to work efficiently at lower electricity consumption rates. Clogged air filters, on the other hand, filter air inefficiently, resulting in poor indoor air quality.
Poor indoor air quality affects the health of your children, the elderly, and members suffering from allergies or asthma to a greater extent. Cleaning your air filters per the manufacturer's recommendation is essential for fresh air. Besides, clogged air filters damage your HVAC system and use more energy than new ones. They lead to high electricity bills for poor air quality.
Cleaning and changing your air filters help protect the environment. Clogged air filters cause your HVAC system to work harder. As it does so, it releases larger amounts of carbon monoxide and other greenhouse gases that are harmful to the environment. Clean air filters not only save you money but also protect the environment and health of your family members.
Anti-slip Flooring and Safe Staircases
The flooring of your house should be slip-resistant to avoid accidents such as slips, falls, and trips. Such accidents can have detrimental health effects on your family members, such as hip fractures, swelling, and head injuries. They also result in high medical bills, and some can be fatal. Anti-slip flooring is important for your floor and stair covering.
For example, cork wood flooring is preferred to hardwood, bamboo, and laminate flooring because they have slippery surfaces, whereas cork is anti-slip. Carpet flooring is used as covering for slippery floors and staircases to avoid accidents. Handrails should be fitted on staircases to provide stability and prevent falls. The flooring of your house and extra fixtures such as handrails promote the safety and health of your family members.
Regular home maintenance is essential for the health and safety of your family members. It also saves you money in terms of lower medical bills and the cost of repairs.