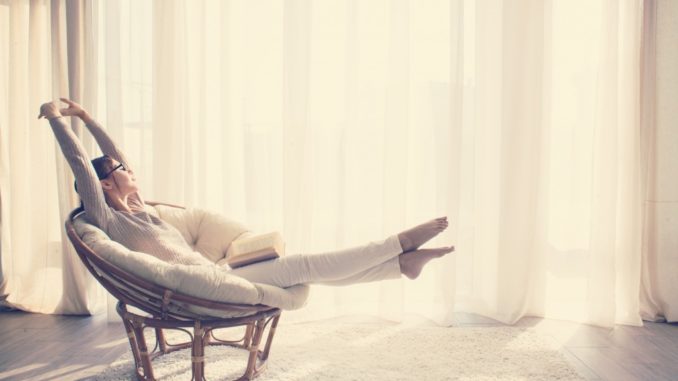 When you want to just curl up with a good book, or with a nice steaming mug of cocoa, you go to the den. It's the place in your home where you want to feel comfortable. It's a place to take a nap, relax on a cold night, or snuggle with a loved one.
But sometimes the den may not have the welcoming vibe you want. Maybe the furnishing that came with the house doesn't give off a comforting feel. Maybe you didn't have the budget at the time to decorate it the way you wanted to. You can still make your den snug and warm, and with reasonable costs.
The Ingredients for a Warm and Cozy Den
What should you keep in mind when designing a relaxing den? You can draw inspiration from the dreamy dens of other homes.
Nature and natural materials have a strong appeal when it comes to dens. Paneling, floors, and decor made of wood can give the room the energy of a forest cabin.
Rich textures, from fibers and upholstery, can give a tactile sophistication to a den. Throw rugs, blankets, and sofa cushions all contribute to the different feelings that embrace you and your family in a den.
Nostalgia often comes hand in hand with warm, happy memories. Putting touches and memories of bygone days can give your den the residual joy of past experiences and triumphs.
Wallet-Friendly Warmth
You don't have to break the bank to make your den warmer. You can follow some simple advice on making your home cozier with fewer costs. Instead of buying expensive, fresh lumber, buy reclaimed wood. You can use this cheaper material to make mirror frames, coffee tables, and even as wall planks.
If you want to truly give your den the ambience of a quiet, cabin, why not buy a comfortable air heater? These devices are cheaper and easier to maintain than a fireplace and they give off cleaner, smoke-free warmth.
You can introduce new textures to your den by buying faux-fur. Rugs and blankets made of this synthetic material are just as rich and warm as the real thing but less expensive and more animal-friendly. If you have the time and skill, use different fabrics to create your own floor pillows. Convert old blankets into floor pillow covers and you can lounge on your den's floor in cheap comfort.
If you want nostalgia, look no further than your attic or storage space. Perhaps there are a few knickknacks you or your family put away that you can display in your den? You can frame old photographs and hang them around or put them on coffee tables. You can raid garage sales and flea markets for decor and furnishing that'll definitely be more affordable than brand new and come with an air of nostalgia.
Comfort, warmth, and coziness shouldn't come with price tags. Or if they did, they should at least be marked down because shouldn't everyone be able to feel them? If you follow these tips, you and your family can feel all these things at a reasonable price in your delightful new den.