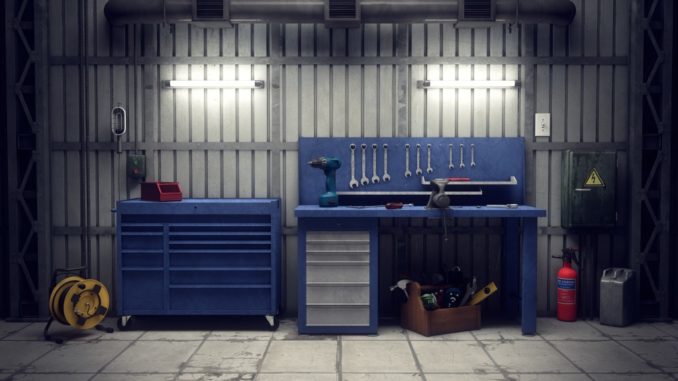 When you've had your house for more than a couple of years already, you'll start thinking about remodeling some parts of it just because you want it to look new again. If you want to focus on your garage now, check out the following makeover tips.
Put epoxy on the floor
Most garages have concrete floors, which often look dull. Concrete doesn't have any luster and gathers dust and grease over time. You can change this if you apply epoxy on your floor. Epoxy will keep stains off your floor and even make the surface shiny without being slippery.
However, before you apply epoxy, make sure to fix cracks on your concrete floor first. Make sure that everything in your garage is fixed. If the door needs some fixing, for instance, hire garage door repair experts in Salt Lake City.
Paint the walls or install wooden boards
Once you're done applying epoxy on your floor, make sure that you paint your walls a nice color. Try some hues that will match with your floor so that the colors won't clash.
Another thing you can do to your garage walls is to cover them with plywood. The great thing about using plywood is that you can easily attach hooks anywhere, which you can use for hanging your small tools. You can even get some wire baskets and hang them on those hooks.
Add windows to your garage
Most garages don't have a lot of windows, making them dark and boring. Instead of installing more light bulbs in your garage, it would be better to add more windows instead. The additional windows will make your garage brighter and more pleasant.
Be sure though that the security system in your garage is of great quality. The drawback to adding more windows is giving car thieves more access to your vehicle. So, make sure that your garage is properly protected by installing some of the latest security systems. Install a CCTV camera that's visible from the street to scare potential thieves from targeting your home garage.
Add a loft to your garage
If your garage is detached from the main house, you might want to look into adding a loft to it. You can do so many things with a loft in your garage. You can use it as an extra storage space or even a personal office.
Or, turn it into a small room where you can set up a billiard or ping pong table. Add a large TV and you have your own NFL viewing area for your friends. The sky's the limit if you decide to add a loft in your garage. Just be sure to insulate your garage so that you won't feel too cold during wintertime.
These are just some of the ideas you can use to spruce up your garage and make it more than just a place to park your car. Just use your imagination and you can turn your garage into a jazzy man cave that your neighbors will envy.