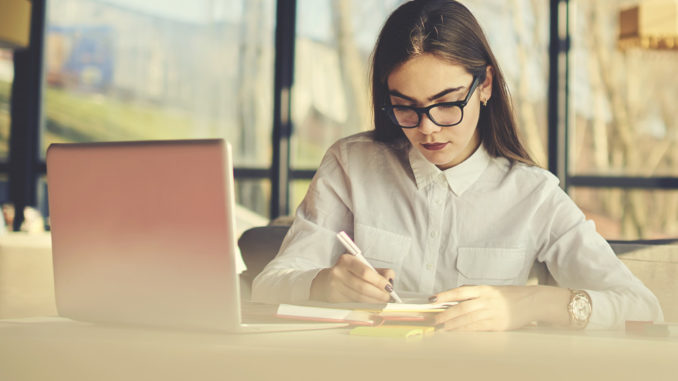 Going into business is not for the faint of heart. It takes guts to empty your savings and funnel the funds into an enterprise that may or may not prosper. The same applies even when you're using loaned capital to fund your business idea.
Even after successfully getting your business in gear, a lot of things could still go wrong. You should be adaptable and creative enough to deal with these challenges. Or else you might see your brainchild go bust while still in infancy and before it could even learn to walk on its own two feet.
However, potential challenges should not dissuade you from pursuing your dream business. After all, they are part and parcel of entrepreneurship. As they say, no guts, no glory.
Here are some success stories to inspire you to follow your heart and start a business. These accounts exemplify how the brave are aptly rewarded.
Square 36
This brand has a rather simple origin story. One day yoga enthusiast, Bob Maydonik, realized that his yoga mat, and all yoga mats in the market, are too small. They could be bigger, he thought.
And that's the impetus for his business. He decided to produce 6′ x 6′ yoga mats. He called the brand square 36. Bob's products have since become dependable mats for all kinds of exercises.
Yes, while the original idea was yoga-centric, the brand has evolved into something more flexible. If you come to think of it, there's nothing groundbreaking about this business. But that's exactly what the point of this success story is; sometimes, a simple idea is all you need to tap into an existing market.
Well+Good
Health and wellness sites are a dime a dozen. It takes a special kind of genius to rise above the stiff competition in this corner of the internet. Business partners Melissa Gelula and Alexa Brue had that kind of genius.
Both Melissa and Alexa were working journalists when they decided to shift careers and establish the media platform. Since its foundation, Well+Good has reached 5 million readerships per month. Their staff has grown to 40 individuals. The brand rakes in an eight-figure annual revenue.
Music Teacher's Helper
The most successful SMEs are those managed by people who are actually passionate about what they are selling. That's why it's important to know your passions first and invest in self-improvement programs such as the skillsfuture series before you pursue a business.
Consider the entrepreneurial story of Brandon Pearce. He is a music teacher passionate about what he's doing. He saw an opportunity to help out his fellow music teachers while also earning from the project. The result is the website tool Music Teacher's Helper, which helps music teachers organize their schedules and responsibilities. The website brings Brandon a monthly revenue of $25,000.
Page One Consultants
In 2017, President and CEO of Page One Consultants, Sheryl Page, was recognized by the State of Florida SBA as its Woman-Owned Small Business of the Year. This well-deserved distinction was a long time coming.
Page One Consultants has been in business since 1993. But it was only in 2001 when Sheryl Page turned the construction and engineering consulting firm into a legit success story. That is thanks to a $250,000 loan. The business has considerably grown in value, and it's mostly because Sheryl Page did not waiver in her entrepreneurial faith.
Just Cookies
If you have a great product, half of the job's already done. The other half relies on how expertly you market your product. Just Cookies chef and founder, Jason Mercado, zeroed in on Huntington Beach, California as the focal point for his marketing efforts. His decision paid off, and the brand has since attracted a loyal following in Huntington Beach and beyond.
Just Cookies has a simple promise to its customers. The brand bakes cookies with a personal touch. These goodies are not produced from an assembly line. It's the kind of cookies your mother would make.
When starting a small business, you must be quite discerning. You need to research what you are going into adequately. Also, you have to avoid making the usual rookie mistakes. For example, trying to accomplish too much within too short a time frame. Doing so might prematurely deplete your mental energy and available resources. If you're in it for the long haul, you must know how to conserve strategically.
Keep in mind that the most rewarding things cannot be rushed. So, be patient. Believe in your product without putting undue pressure on yourself. That goes without saying that you must put in the necessary work to see your business succeed.