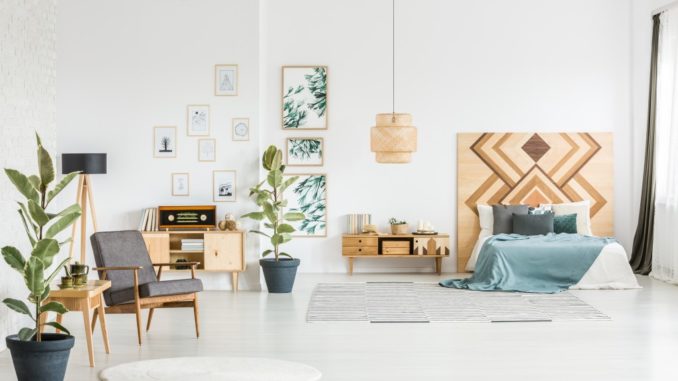 Your bedroom is a sacred place meant for rest and relaxation. But we often take this space for granted. We even forget to include the bedroom on the list whenever we try to improve our homes. This time, make sure to give your sanctuary a makeover.
Need some quick and easy ideas that can help transform your old bedroom into a well-designed space? Here are five ways you can achieve bedroom bliss very soon:
Start with nice and comfy bed
Your bed is where you spend most of your time inside the bedroom. It only pays that you invest in a beautiful mattress with high-quality compression springs first. Top it off with a bedding and duvet cover that fits the bed like a glove. Also, use a soft and breathable comforter to match.
Get rid of your worn-out pillows
You may have that one pillow you can't sleep without, but maybe it's time to get a brand-new one. Pillows collect dust, dirt, and even allergens over time. While you can always wash your old cushions, there will come a time when you need to switch to new ones. Choose pillows that offer excellent neck support. This way, your head is kept in a neutral position whenever you sleep.
Consider the color of your walls
Your wall colors can affect your mood and sleep. Before painting it, make sure to do a bit of research. See which colors can help you achieve better sleep quality. For instance, go for cool-tone colors such as blues and grays. These colors can help set a relaxing mood and induce sleep.
Adjust your bedroom lighting
Lighting is an essential element needed in every room. However, having an artificial light that is too bright in the bedroom can affect your ability to rest and sleep. Adjusting your bedroom lighting can help lull your body to sleep. It pays to install a dimmer so that you get to soften the glow an hour before you go to sleep.
Think of aromatherapy
Aromatherapy offers tons of benefits. For one, a fresh-smelling bedroom is always a joy to relax on. If you're having trouble falling asleep, using certain essential oils can help set the mood for a restful sleep. This includes lavender, jasmine, vanilla, sandalwood, rose, and geranium.
Fill it with things you love
Since you're improving your own bedroom, you can choose to do whatever you want with it. You get to put items you love and hold dear the most. Decorate your bedroom with the things you love. Just make sure to organize your stuff and avoid unnecessary clutter.
Add some plants
Decorating your bedroom with plants is an excellent way to feel closer to nature, even while in the comfort of your home. Having plants inside your home offers tons of benefits. For one, plants make as an excellent air purifier. They can help clean your air while providing you with more oxygen. Choose plants that can thrive indoors and are low-maintenance.
Don't let your bedroom be an afterthought when looking for ways to improve your home. Take some time to give this space a makeover. You'll be surprised at how a clean, updated, and well-designed bedroom can affect your mood, sleep, and even health.