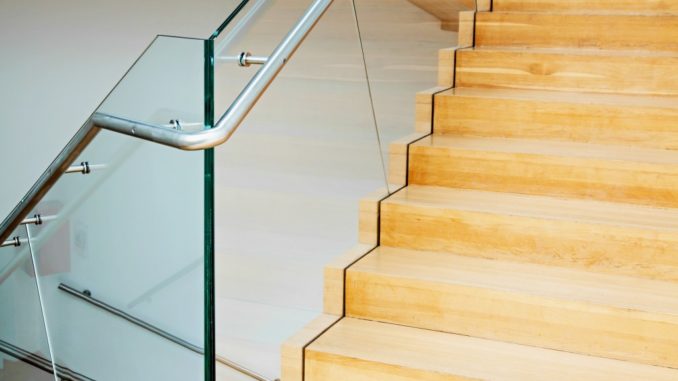 Staircases are essential structural parts of any building, be it commercial, residential, or industrial. Moreover, not only do they provide a mobility function, but they also add a lot in terms of aesthetics and style.
There is an extensive variety of designs and types of staircases, as well as materials used. Therefore, it is important to spend ample time in planning the construction or installation of your staircase to find a suitable match for your property.
Below are factors that you need to consider in choosing the right staircase design.
Installation vs. Construction
You have two options when it comes to adding stairs to a building: installing prefabricated stairs or constructing them on-site from scratch. Nowadays, many manufacturers make use of innovative methods to prefabricate staircase pieces.
Moreover, installing pre-made stairs allows for a less time-consuming and more cost-effective way of setting upstairs other than a labour-intensive construction. Plus, staircase installations are more appropriate for remodelling projects, especially for smaller spaces like condominium units and flats.
As for construction, the main advantage is having more freedom in the design and a wider range of materials to choose from, because heavier and bulkier materials are not suitable for prefabrication. Thus, installations are somehow restricted to lighter materials that are easier to transport.
Materials
In selecting the material, consider qualities such as cost-efficiency, aesthetic value, reliability, and comfort. Structural steel is a popular choice for staircases in many commercial firms and industrial worksites, thanks to its sturdiness, durability, versatility, and affordability.
Most commonly, a structural steel stair is designed and fabricated to take different types of forms and shapes so that you can give specific requests of customisation to fabricators. Moving on, if you are looking for a stylish material that provides rustic and traditional appeal, wood is a great option.
Stone, marble and granite are also wonderful choices for more posh and lavish interiors. For an ultra-modern look, glass, metal or concrete can be utilised.
Design
There's an assortment of designs to choose from, including floating, circular, ladder, u-shape, l-shape, and straight. It mostly depends on the appearance that you want to emulate. For example, if you want a sleek and modern design, go for a floating staircase.
This type works well with glass, metal, and stone. Moreover, if you prefer a castle-ish or fairytale-like vibe, a circular staircase is the best choice. For superior functionality and ease of movement, opt for straight staircases.
Also, consider the amount of available space when deciding on the design, as some require more space than others.
Location
The suitability of material varies depending on where you want to position the stairs. For instance, steelworks well for outdoor placement, as it won't be easily damaged amidst harsh weather conditions. In comparison, wood is ideal for interiors.
This is because the material easily gets worn and erodes when exposed to dampness. Using protective coatings helps, but applications can make the construction process longer and more expensive.
A staircase is an indispensable part of a structure that is not single-levelled. Accordingly, it is important to explore a variety of design options so you can make the best possible decision. You should also take into account factors like space availability, location, and material.